It is a hectic process for trucks and other commercial drivers to maintain paper documents for HOS compliance manually while keeping in mind the FMCSA guidelines. Hence, the requirement to switch to a tech-based solution is a compulsion to ease the process. To take away all your fleet management worries, here comes the 3MD ELD, which is a new yet premium-quality electronic logging device in the market with complete FMCSA and IFTA compliance.
ELDs make the process of fleet management relatively simpler and always keep you ready with the electronic documents of your vehicles so that it is possible to produce them promptly when asked for. Lately, FMCSA has made it mandatory for every passenger and commercial cargo truck to have an ELD device, for serving the logging purpose, thereby boosting up demand for the equipment.
The market offers you a wide range of ELD solution providers, but we are here to brief you about one of the best driver log auditing software. In this review article, we will discuss all the fantastic advantages that we can derive out of 3MD manufactured ELDs.
Key Specifications
Manufacturer
3MD Solutions, LLC
Features

Electronic DVIR
IFTA Fuel Tax Reporting
Log Corrections
Real-time Tracking
Voice-to-Text Feature

Display Device

OS: iOS / Android
Type: Dedicated

Transmits
Email / Web service / Bluetooth / USB
Pricing

Up-front pricing: $175
Basic Plan: $30/month
Standard Plan: $50/month
Premium Plan: $75/month
Brand Overview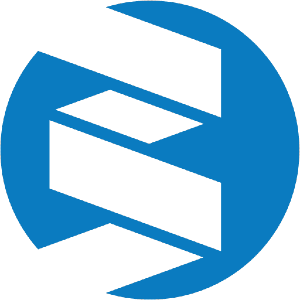 3MD ELD is a trustable and reckoned fleet management solution offered by 3MD Solutions, LLC, a company based in the US. It is certified by FMCSA and completes both FMCSA and IFTA compliance. The multiple features and advanced technologies implemented in their ELDs prove 3MD to be beneficial for both fleet managers as well as truck drivers. 
You get 4G-coverage and GPS-enabled real-time tracking that help you to keep an eye on your drivers' status. Also, via this ELD, you can have control over the fuel consumption of your fleets. 
Thus, with more such intriguing features, 3MD solutions have earned great proficiency in fleet management and gained the trust of many fleet owners in a short time.  
back to menu ↑
Features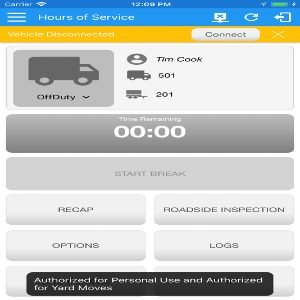 How has 3MD gained popularity so easily? The answer is simply because of the varieties of exclusive features that their ELDs present us with. Before choosing this ELD, let's take a look at the characteristics that make it one of the best driver log auditing software and a must-have for every commercial fleet service provider.
Real-time GPS tracking

ELD/ HOS compliance

Improved safety

4G connectivity

Cloud-based document capture and storage

IFTA reporting

Accounting

Driver management

Messaging

Low fleet expenses

Controlling dispatch of trucks and cargos

Reliable and prompt support team

Update vehicle registration

Renew insurance

Multi-language support

Improved fuel efficiency
back to menu ↑
Benefits/Reasons to Choose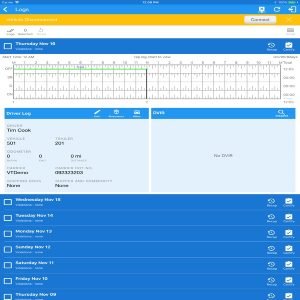 You are already familiar with the dynamic features of this unique and versatile ELD device. Before proceeding further, we would want you to know what benefits are provided by 3MD that makes it different from many other ELD providers.
4G LTE coverage
: 
Presently, 4G provides the fastest network access and has a broad span throughout the globe. ELD devices offered by 3MD make use of this vast and speedy network to provide superb coverage and fast access to the drivers. 
All the information is transmitted and received within seconds. You can locate your drivers without delays, and stay updated about the locations of your fleet throughout the day.
Automated alert system for handling safety
:  
Maintaining and managing huge fleets is an extremely tiring job. And here, the 3MD solutions come to rescue. With faultless backend monitoring, this ELD provides the automatic alert facility. In case the drivers need repairs of vehicles or meet with an accident, immediately the automatically generated notifications alert the head office so that the chauffeurs can get help as quickly as possible. 
It keeps the entire fleet management system efficient and smoothly running. Also, the tracking process keeps an eye on the safety of your drivers and ensures that they don't end up in accidents, by making prompt and calculated decisions.
Voice-to-text
: 
Now, the drivers don't need to type inspection notes against a DVIR item manually. The drivers can dictate the comments or remarks through their voices over the microphone of their mobiles, and the voice-to-text feature of the 3MD app will convert their speech into words.
However, to utilize this feature, the drivers need to give the ELD app the necessary permission to access the device's microphone.
PROS:
Very suitable for beginners

Certified compliance

Multiple-language facilitated

An automatic notification-based alert system

User-friendly interface

Great fuel management

Affordable
CONS:
Fleet owners are unable to go for Basic Plan.

Upfront payment is a bit high.

The app is incompatible with certain phones.

The premium package is quite expensive.
back to menu ↑
Pricing
3MD offers 3-different pricing plans having varied features and amenities. The Basic Plan requires a monthly payment of $30. But before availing the Plan, you need to make an upfront payment of $175.
Besides, the Standard Plan costs $50 per month. And the last one is the Premium Plan, which one can buy for $75 per month.
back to menu ↑
How to Install the 3MD ELD?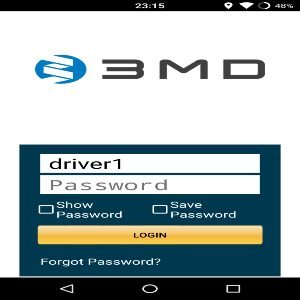 Installing the ELD apps offered by 3MD is pretty simple. Their app is available on Google Playstore for Android and Appstore for iOS platforms. So all you need to do is visit the respective stores of your device and click the install button to download and install the 3MD app. 
As per some 3MD ELD reviews, after installation of the app, when you would try to access its various features, your device will prompt other app permission requests, which you need to tick off to continue working on the app.
back to menu ↑
Who can Use the 3MD ELD?
This electronic logbook software or app is beneficial for fleet owners, commercial truck drivers, and fleet managers to ease their work process.
back to menu ↑
How to Order 3MD ELD & Customer Support?
To buy a pack of ELD from 3MD, you need to visit their official website and drop your interest in placing an order. Their representative will connect you for further procedures.
Hosting an active customer support network, 3MD never fails to respond to your queries. You can click here to access the 3MD helpdesk support.
back to menu ↑
FAQs
1-Is 3MD ELD Compliant?
Answer: Yes, 3MD ELDs comply with both FMCSA as well as IFTA standard guidelines. The ELDs of 3MD completely adhere to the HOS Mandate of 2019.
2-How many languages does the device interface understand?
Answer: 3MD ELD offers a multilingual interface. Besides English, 3MD's app supports several native languages such as French, Canadian, Serbian, Spanish, and many more. So, now your driver can operate the ELD through their local languages.
3-How can I transfer the data of my ELD records?
Answer:  There are a total of 3 modes, namely, Bluetooth Tethering, Email, and Web Service to transfer the data of your ELD records from your iOS device to the authorized officials. However, if you are an Android user, then apart from these 3-modes, an additional way of transferring data is via a USB cable.
back to menu ↑
Conclusion
We hope that this review article has been able to familiarize you with the 3MD ELD. This feature-loaded ELD will help you in concentrating more on earning profits, rather than being upset about managing paper works of your vehicles. 
Besides, IFTA and FMCSA have given 3MD a green signal in the matters of HOS compliance, which will minimize your worries anyway. In other words, 3MD ELD is a solution that will enable you to successfully run your fleet management job and keep your drivers happy. 
So, whether you are a fleet owner or commercial driver, you can easily opt for this ELD. Although some may hesitate to choose this product for its high pricing, good things with high efficiency and robust performance don't come cheap. Thus, this ELD from 3MD is undoubtedly a product worth your consideration.