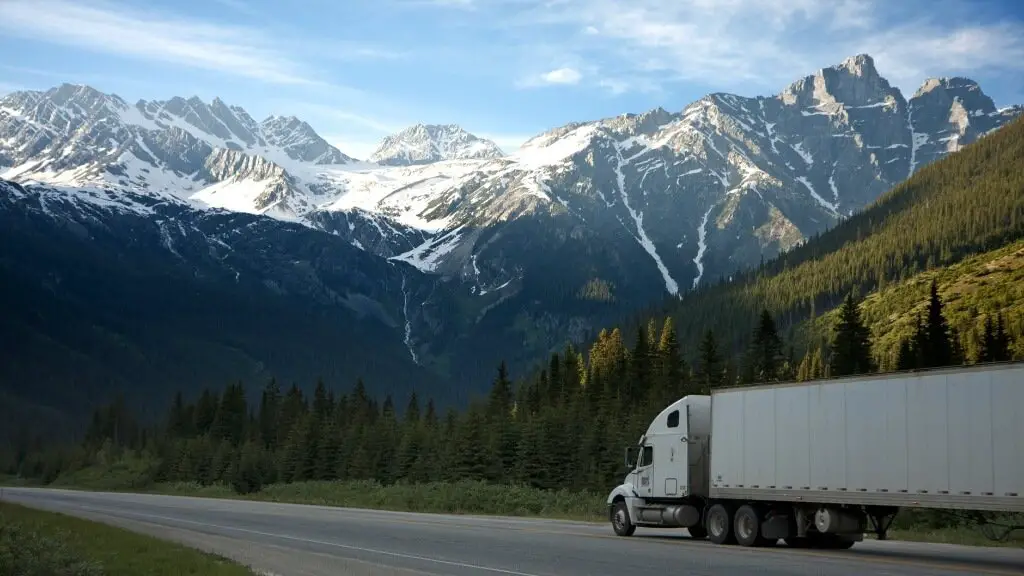 Green products are getting into the industry to benefit people and the environment and Coretex ELD is one of them. You will get the hardware and fleet management app with this system. Around 70,000 vehicles are compatible with Coretex.
The visualization software comes up with cloud hosting that provides unlimited online storage. With this system, you can reduce the task time, increasing business productivity. Besides, it is a safe unit to install on your vehicle. The automation of data can take your business to another level.
Key Specifications
Manufacturer
Coretex
Features

IFTA
GPS Tracking
Camera
HOS

Display Device
Type: Dedicated

OS: Android

Transmits
Email Messaging
Pricing

$350 upfront
$46 monthly
$2006 for 3-years
What is Coretex?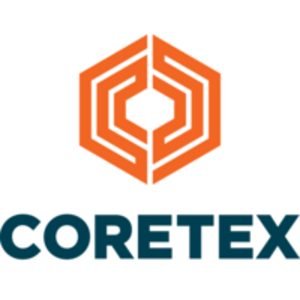 Coretex is a famous company having its branches in Sydney, New York, Auckland, and San Diego. The company has around 12,000 clients all over the world. The In-vehicle logging system covers unlimited transactions throughout the day.
back to menu ↑
What Does this ELD Offer?
The ELD transfers vehicle data to the Coretex cloud and users can find their data by going to its platform. The device can comply with your vehicles for IFTA, HOS, and FSMA.
Tracks Incidents
With Coretex, users can track the on-road incidents. The device captures everything automatically and users can replay it to see what happened. It enables fleet managers to handle serious events through precise information.
High-End Monitoring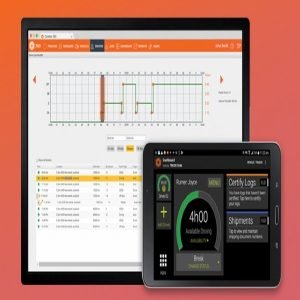 Coretex helps users track their fleets precisely. Since ELD provides timely and accurate data, your actions will be justified. From engine to fuel, tracking information of each element becomes helpful. Drivers can also talk to the manager about certain faults.
Driver Scorecard
This is an effective tool to keep drivers on track. Besides, the ELD also has a Driver Feedback tool to help managers track driver behavior. both tools enhance driver's performance, eventually, more work occurs in a short time.
Captures Events
Coretex also provides high-tech cameras that work along with GPS. Users can track any road-side incident by connecting the camera with the tracking software. Such information prevents users from hard penalties if an accident happens.
DVIR Reports
While operating a fleet, various kinds of reports are important because they give us an insight into productivity. The road inspector strictly checks vehicles to see if they are compliant and the Coretex system helps them in this respect.
IFTA Reports
Fuel tracking is very important while running a fleet business. If fuel usage goes beyond the limit, it can cost fleets a huge expenditure. Besides, these reports help maintain taxes. IFTA compliance makes ELD safe and attractive, bringing more business.
Uninterrupted Maintenance
Due to Coretex ELD, you don't need any manual work to write down the service records. You can maintain regular servicing tasks, so your vehicles will have good health. The device makes maintenance management an easy task.
Geofencing
Coretex brings a real-time tracking of location. The managers can track vehicles through effective Geofencing. It keeps you alert of what is going around the vehicle.
Tracks Fuel and Driving
With the help of odometer tracking, the back-office can see the nature of the driving. Moreover, fuel consumption becomes clear and fault codes are accurate through the Coretex system.
Links Trailer And Tractor
The device also provides automatic linking of trailers and tractors. However, it also works through PLC to manually connect these vehicles. This feature helps fleets with heavy vehicles.
HOS Reporting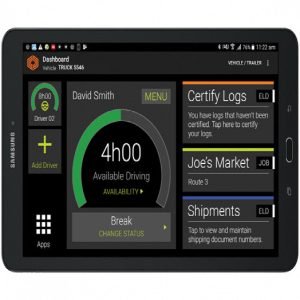 The hours of service is not only important for the managers to monitor it, but drivers also need to focus on it. If drivers consider this element, managers won't have to worry about it. By getting compliant with HOS rules, drivers get safe.
back to menu ↑
Coretex ELD Cost
The upfront cost of this ELD is high including $ 350. Likewise, its monthly cost is also high as it is $46. The 3-year cost becomes $2006 which is again higher than some common ELD brands. 
Only the companies with a heavy budget can afford it. However, it also suits individual drivers having single vehicles.
back to menu ↑
Ideal For
Coretex is ideal for all those organizations that have several vehicles. Since companies depend on vehicles to run their business, so they need monitoring solutions. Industries like construction, transportation, delivery, freight, and food can take benefit from it.
Especially, heavy vehicles must have this solution. The logging makes things easier for drivers, and managers can handle the payments based on the e-logs.
PROS:
Engine diagnostics

Vehicle and driver tracking

Fuel tracking

Prevents accidents

Video records

Trailer-tractor linking

Customer support
CONS:
Power failure issue

High price
back to menu ↑
FAQs
What if an accident happens while driving?
Coretex ELD works through tracking software. It sends automatic alerts to the back-office. Your manager will know the incident and take action. It has a camera that captures incident videos to deal with it further.
How can I install the Coretex device?
Like all other ELDs, you need a port to plug in the hardware in your vehicle. You can follow the instructions of a PDF manual. Live support is also available in this case. 
How can I comply with IFTA?
Coretex provides fuel tracking, so you will know how much fuel your vehicle consumed. By maintaining fuel, you can follow the tax laws and reduce fleet costs.
What if some fault occurs in the engine?
The ELD has a built-in diagnostic feature that sends fault codes to the user. You will know the fault and can fix it before the vehicle stops working. Your manager will also get the code.
back to menu ↑
Conclusion
Coretex ELD is an old device and people use it due to compliance and vehicle tracking. The users can keep a record of all reports including HOS, fuel consumption, driver status, and much more. It prevents accidents through diagnostics because fleet operators can fix a problem before big damage happens.
It also monitors driver behavior in terms of speed and idle hours. Automatic data prevents the misuse of fuel, hence fleets can save a huge amount. Moreover, electronic logging makes drivers' lives simple and enhances their productivity. It is a costly device than other brands, so large fleets need a big budget to have it.