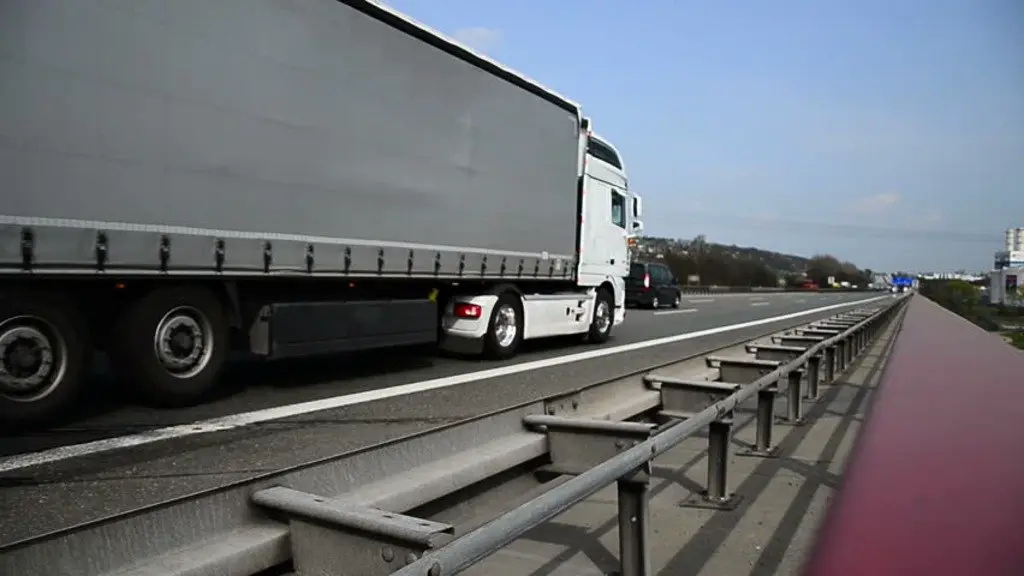 A fleet will fail without proper monitoring of vehicles. Likewise, it also requires high-quality GPS tools. With Gorilla Safety ELD, one can track drivers and vehicles. The device provides excellent logging and saves reports automatically. The company also provides training videos to its drivers to make them aware of road safety and inspection rules.
The drivers can fully enjoy the Gorilla systems if they know how to use it and that is available through tutorials. With a good CSA score, a fleet becomes popular in the industry and stays safe. The customers can maintain these scores with Gorilla Safety.
Key Specifications
Manufacturer
Gorilla
Features
Display Device
Type: BYOD (Bring Your Own Device)

OS: Android & iOS

Transmits
Email / Web Service
Pricing

$ 30 monthly
$ 175 upfront
Following services are provided by the company risk management:
Find The Reason Of Accidents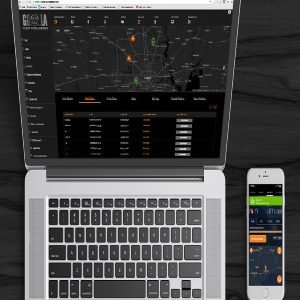 Truck drivers often get in trouble due to accidents because people consider them guilty. The ELD system like Gorilla can handle it pretty well through ELD. Fleet owners don't have to hire an expensive investigation service to find the clue.
Maintenance System
Likewise, vehicles often get mechanical issues and the Gorilla system provides alerts to the fleet administration. Such incidents also happen during a heavy-load transfer.
The company has in-house technicians and mechanical engineers who handle the diagnostics and repair work. This service keeps trucks well-maintained, reducing the delays, and making drivers more productive.
The following features are an important part of Gorilla:
Management of documents

Notifications and warnings

Investigation reports

Online report access

HOS record

FMCSA compliant

Mobile software

Web-portal and email
back to menu ↑
How To Manage Documents?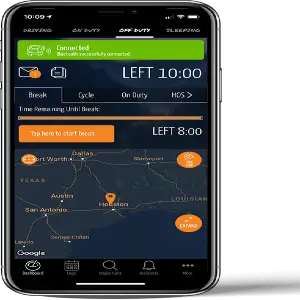 The first headache of fleet drivers is the e-logging that used to involve the paperwork in the past. Now, e-logs are much easier to handle, besides making changes in the documents is possible in a few seconds.
The drivers can manage all documents or reports through ELD and its app. These documents include different files regarding the driver, truck, and company. The drivers can save these documents online and can access them via the internet.
Provides Warnings
The drivers get alerts through the app if HOS limits are going to cross. Both driver and manager stay alert about vehicles. This feature prevents fines and helps in saving more time. 
Besides, the drivers can contact the back-office staff if some accident happens. Timely alerts help fleet owners save enough money.
Self- Installation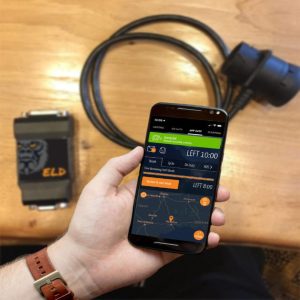 Customers can install the hardware in a diagnostic port that is compatible with 6 and 9 pin plugs. Likewise, the removal of this device is also easy. You can signup after installation and start using the features of Gorilla systems. The user can also install the app with the least effort.
Advanced GPS
The ELD has a new version of GPS that tracks important data. It also records speed and driving time and different stops. The app will help you in reaching your vehicle if something happens. 
The drivers also know their customer's location. Besides, they get alerts regarding traffic, roadblocks or slopes and hilly areas. This kind of information saves driving time, enhancing drivers' efficiency.
Compatible App
Gorilla Safety works through the Prime8 app that is compatible with apple and android devices. Though the interface is simple, there are some drawbacks of this app. Like, it lacks the message feature so the drivers can't send messages to the concerned people.
The web platform allows managers to access documents like reports and can also share files with drivers. However, it lacks the unplugged tasks for individual drivers.
HOS Reports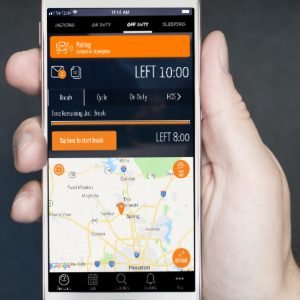 The drivers can keep an accurate record regarding hours of service. This feature involves alerts if the hours are increasing beyond limits. The right record saves drivers from facing hard inspection.
FMCSA Compliant
Gorilla systems provide compliant solutions. The company knew how to manufacture a device that will get a certificate from the federal safety office. It got into the market after getting approval. The drivers can show this certificate to inspectors when needed.
What Else
Other than the above features, the company has a dedicated team of mechanics technicians, and engineers who are ready to fix any issue. Vehicles often get engine issues or dents occur due to accidents.
The investigation also protects drivers from going to jail or to pay any penalties. These features are additional and don't come up with Gorilla ELD. However, they help reduce fleet expenditures.
The company ensures timely repairs, so all its vehicles remain healthy.
Cost-Effective
It is an affordable e-log solution due to timely alerts, tracking, and regular updates. Besides, it helps reduce insurance costs. The monthly cost is $30 and the upfront cost is $175.
PROS:
User-friendly 

Quick installation 

Compliant with state laws

Advanced tools
CONS:
Lacks engine reports

Lacks messaging

Difficult editing of logs
back to menu ↑
FAQs
Is Gorilla ELD a safe device?
The name Gorilla Safety is a sign that its main purpose is to keep vehicles and drivers safe. If the company assets remain safe, it increases revenue.
Where to go if a malfunction happens in the device?
The company technicians are available to fix any fault. Even the mechanics can reach you in no time to fix the engine faults.
Is it a cheap ELD solution?
In fact, it's not cheap, but the features like alerts and GPS tracking reduce the maintenance costs, making it a cost-effective device.
Can I send a message to my manager while driving?
Unfortunately, no, you can't send the text through Gorilla app. However, you can share files through the Gorilla website or email. You can also contact the manager via your mobile phone.
back to menu ↑
Conclusion
Gorilla Safety ELD is a good device and follows the mandate. It helps in HOS and DVIR reports. The drivers can't bully the managers by wrong logging as everything is clear through the app. GPS tracking keeps drivers alert and the managers can monitor their vehicles.
Though the device has some tricky price, its features make it economical. The company regularly updates data and also focuses on vehicle's maintenance. Web-portal helps in data storage that is accessible to managers. Messaging is not there, which is an essential tool for an ELD device.