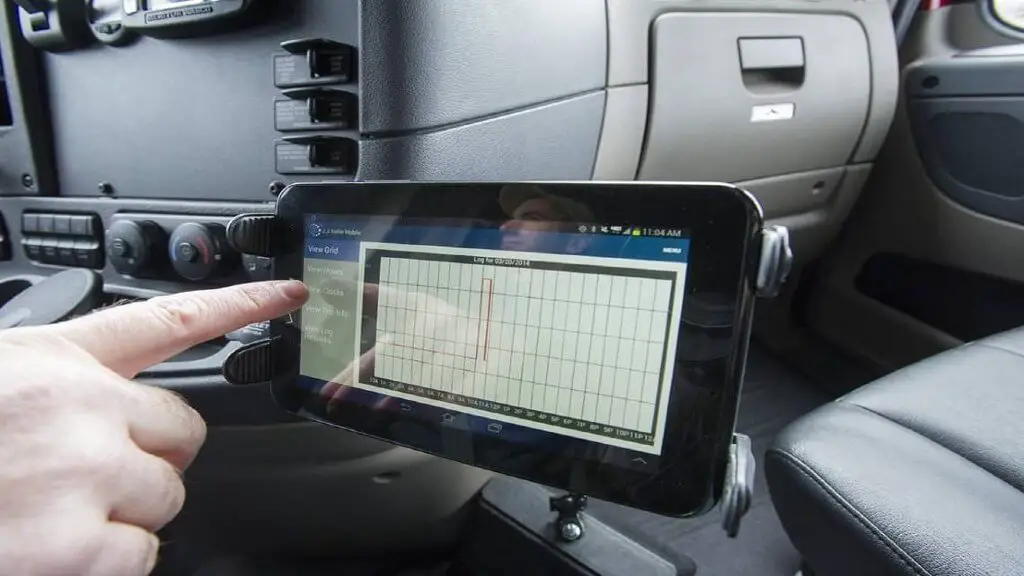 JJ Keller is not a new name in the logging industry because it is the one that started the paper logbooks many years back. The company is not behind in this fast-changing world. Now, J.J. Keller ELD is serving hundreds of drivers and fleet companies. Those who are new to electronic logs can easily migrate from paper logs to J.J Keller devices.
Key Specifications
Manufacturer
J.J. Keller
Features

Engine reports
GPS
DOT
HOS
DVIR

Display Device

Type: BYOD (Bring Your Own Device)
OS: Android and iOS

Transmits
Email / Web Services
Pricing

$40.50 monthly
$199 upfront
What does J.J. Keller Do?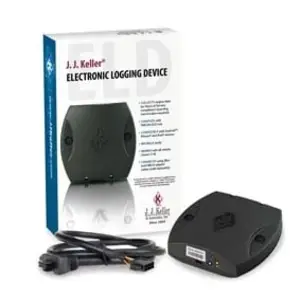 The electronic log brings tremendous features. You can use the device effortlessly as everything is so simple. Let's look at some basic features of this ELD.
It brings DOT compliance

Automated features

GPS tracking

DVIRs reporting

Navigation ad-on

Connects J.J encompass with compliance management

Compatible with different smart devices

Tracks in-cab performance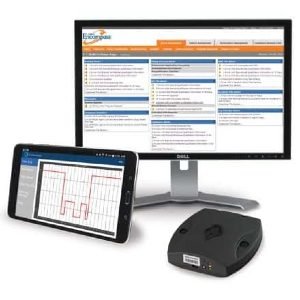 The cloud system has made J.J Keller encompass ahead of every other device. The system picks up data from the ELD and transfers it to J.J. Keller app. The user can download the app for free. According to the J.J. Keller ELD reviews, the app is the easiest one that you can ever imagine.Fast Data Storage
Fleet drivers can have impressive features through a cloud-based app, such as
HOS tracking

Duty status updates

GPS tracking

Vehicle inspection 

Tracking engine's condition
The drivers get a file cabinet through the dashboard from where they can manage everything. The entire data is accessible through a cloud system. The managers can track drivers' performance from their office. 
back to menu ↑
Fleet Enhancement
J.J. Keller encompass review shows that it gets compliance through the ELD. Be it the state or federal regulations, the device fulfills them all. The data helps managers make changes in the fleet to enhance their business. Drivers and vehicles can stay safe through electronic solutions.
If the managers track a high speed or idle hours by the drivers, they can arrange training programs to correct them. A keen eye on the drivers keeps them alert and they try to perform well all the time.
back to menu ↑
Inspection while Driving
The roadside inspection is now super easy as this is what we find from J.J. Keller e logs reviews. Through this inspection, you can improve the CSA scores. The users can also control fuel usage through regular fuel tracking. Likewise, you can stay safe in DOT audits.
The company ensures foolproof compliance with the ELD mandate. The users don't have to deal with expensive ELD swap, instead, the app updates can bring the latest e-log solutions. 
If you are looking for an innovative device, go for J.J Keller. Whether you need the logs or want to reduce the maintenance cost, this ELD will give you. It can also handle drivers' qualifications.
back to menu ↑
IFTA Automation and Reporting
The entire system of J.J Keller hardware and software records important things and saves it for drivers and managers. Even the fleet owner can track the managers, clerical staff, and drivers through ELD solutions.
The device provides the IFTA automation and accessible reports. Customers who use the e-logs can access the encompass automatically through various tools. By connecting the ELD via Bluetooth, the drivers and managers can share necessary information.
The company also provides its tablets to all users, hence the J.J. Keller ELD pricing will not stress you.
back to menu ↑
J.J. Keller ELD Cost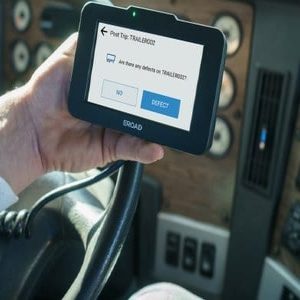 You can divide the J.J. Keller ELD cost into two parts, the basic cost and additional cost. The overall cost is affordable like you can get the black box at $199. You can have it for two years by making a contract with the company, especially if you have your own smart device.
The company also sells its tablets that will cost you $349, but this suits those who can afford expensive devices. Likewise, J.J Keller also has a training fee for the implementation of the unit. But, the drivers can also learn it by connecting encompass with their smart devices. 
The user also has to pay a monthly subscription fee depending on the plan. The fee will cost you less if you use your own device but will be high like up to $59 monthly if you use J.J Keller tablet. Besides, the data plan will also cost you a few dollars.
The ELD also has some additional costs that the users have to pay each month. Like, the monthly cost of compliance reports and DVIR is $3.50 monthly. Besides, you will have to pay $ 10 per month for GPS. However, the Co-Pilot navigation will cost you more than simple navigation.
The user must carefully calculate everything before integrating the e-log solutions by J.J.Keller.
back to menu ↑
Pros & Cons
PROS:
Six-month cloud storage

Ideal for large fleets

Easy interface

Simple installation

Accurate GPS

Good customer support
CONS:
Connection issue may happen

Limited telematics features

Hardware issue may happen

Only runs on windows mobile device
back to menu ↑
FAQs
Is J.J Keller ELD easy to install?
Yes, it is easy to install and use as the app is very simple. You can plug the ELD device into a vehicle port and then install the app and start using it.
Does J.J Keller ELD have any monthly fee?
It has a monthly fee depending on the package you buy. It can cost you low or high depending on which subscription plan you buy. The upfront cost is affordable to most fleets.
What to do if I don't have a smart device?
J.J.Keller sells its tablets at $349 that can high for large fleets.
back to menu ↑
Conclusion
J.J Keller ELD is an excellent device that provides important reports and inspections. The e-log is adaptable and its integration is very simple. It helps in improving fleet performance, increasing its revenue. It is not only suitable for trucks but also for cars of all types.
The device follows all federal and state regulations. It provides different reports, including HOS, DVIR, and fuel consumption details. Installation of the ELD just needs a plug and play system. The users also get an installation guide through video tutorials. However, the device has some flaws as mentioned above.