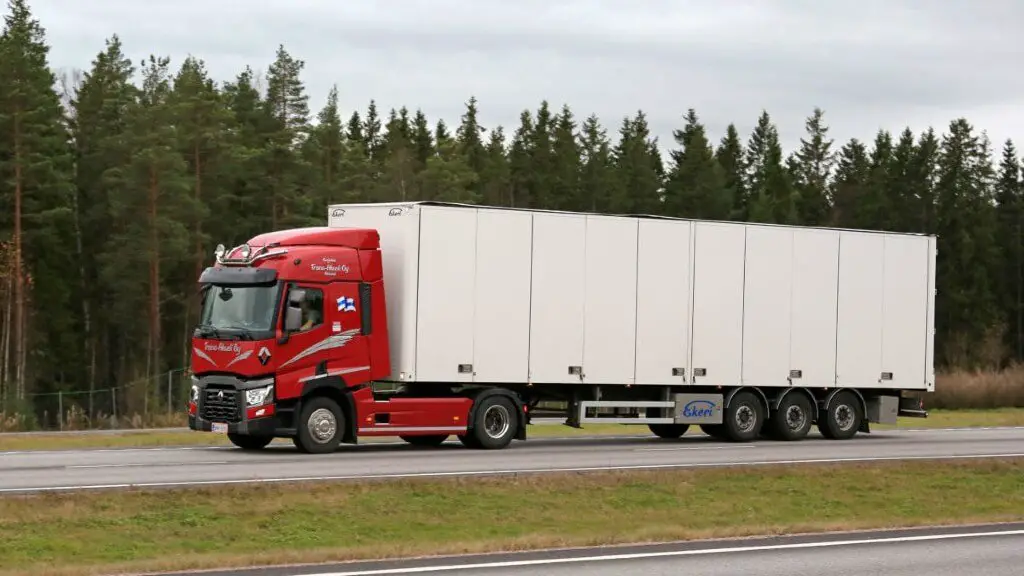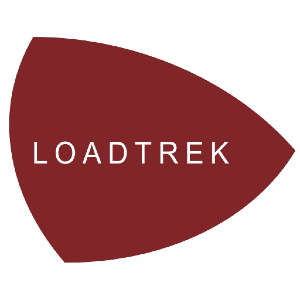 Those who want cheap and fast deployment of HOS records should consider Loadtrek. This ELD solution also helps in tracking the IFTA and routes. Moreover, the accuracy of DVIR will also make you happy. Likewise, it is as ideal for rental vehicles as it is for your own vehicles.
The system works through an app, so you must have an android to operate all its features. The Bluetooth helps in connecting and sharing whatever you need to. The device fully follows the ELD compliance according to FMCSA.
The transport staff can monitor the entire system and the drivers can log with ease. Likewise, your customer will know their delivery status due to navigation. In other words, the ELD connects everybody who is a part of the business.
According to the Loadtrek driver review, the device eases up the things by connecting the drivers to the back-office staff. Drivers can access live help by going to the company website.
Key Specifications
Manufacturer
Loadtrek
Features

FMCSA
IFTA
DVIR
ECM
HOS
MPG

Display Device

Type: BYOD (Bring Your Own Device)
OS: Android

Transmits
Bluetooth and Wi-Fi
Pricing

$15 to $22 monthly
$520 to $799 upfront
What is Loadtrek?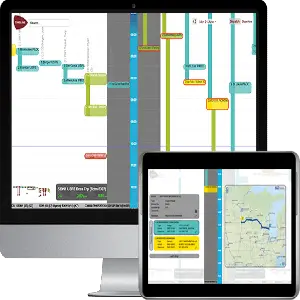 Loadtrek is a company that provides electronic logging solutions to different industries. It makes high-tech devices that comply with FMCSA regulations and are helpful for vehicle owners, drivers, and fleet management. Once you know what is Loadtrek, you will hardly want to refuse this device. Here, we will explain what this company brings for us.
back to menu ↑
Effective features
Fast message service

Access to IFTA and HOS reports

A lockable dashboard

Simple to log in

Compatible with different HOS rules

Route handling and sharing

Arrival and departure tracking

BOL records
back to menu ↑
Advanced features include;
Bluetooth optimization for full compliance

HOS compliant as per 395.15 and 395.16

ECM and MPG record

Defect tracking through fault codes
Compact Design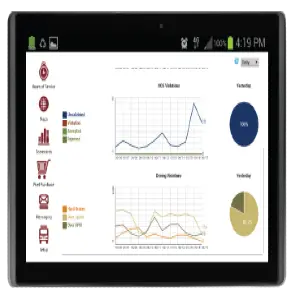 The design of the ELD is not as complex as people of all levels can operate it. According to Loadtrek driver review, it helps in understanding the system in just  4 to 5 minutes. The gadget has an in-cab training video for new users. Even the old users can seek help through the video if they need any troubleshooting.
Thorough Inspection
With the Loadtrek system, fleets can inspect the drivers and vehicles at a time. Whether the vehicle is fine to go, will be displayed on the screen with a pass and fail features. The drivers can sign in through the device and can send the engine reports by capturing its condition.
Once, engineers know the issue they can hit it on time to remove the defect and enable vehicles to run again.
Management of DVIR
Not only vehicle inspection is essential, but the drivers have to send the inspection reports to the company headquarter. They should monitor the vehicle on a daily basis, like checking brakes, lights, tires, fuel, and several such things. When the staff gets this report, they will assess the issue and hit it accordingly.
Enhances Communication
The ELD helps in messaging that connects the drivers and managers. Moreover, the customers can also send texts to the drivers when they need to. Drivers often have to consult the owners if an accident happens. Likewise, the managers or owners can send instructions to drivers. The entire communication makes things easier.
Helps In Loading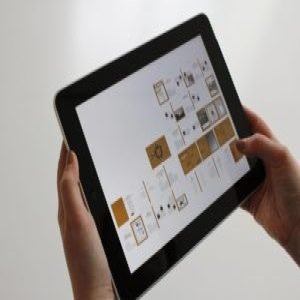 The device is not only for e-logging, but it also helps in keeping a record of the specific load. The nature of the load determines the kind of vehicle and driver it needs. Besides, the managers also have to consider the route for that particular load. 
Some loads are delicate and you have to carry them through smooth roads. The ELD provides routing in this regard and makes delivery safe.
Excellent Live Support
The company provides live support to fleet staff and it is available all the time. Be it day or night, the users can contact the ELD provider. Users often have questions regarding installation, maintenance, and updates, etc. The service provider tries to reply to all these queries, satisfying the customers.
Effective Compliance
Though every company knows that compliance is important, the ELDs sometimes cannot fulfill this requirement. But, with Loadtrek ELD, you will get foolproof compliance as this is what the company claims. The Loadtrek driver review also shows that drivers are happy with HOS, DVIR compliance. 
Moreover, the device is also compatible with IFTA rules. The app records all these reports and makes them accessible to the fleet staff.
Innovative Device
The users get lots of facilities by Loadtrek ELD. Like they can attach it to any vehicle, be it a car or truck or bus. Small cab companies or large fleets can take benefit from this solution. Even the school buses and courier vehicles can also have this ELD.
From large tankers to small vehicles, the ELD help drivers connect and save whatever data they make. It is a user-friendly device with an easy to understand dashboard.
The device is also very safe and you can use it in dangerous areas where the explosion happens. The ELD does not heat up in any condition. Moreover, the cloud system makes it a scalable device for a fleet of hundreds of vehicles.
The Pricing
This ELD is available at different prices depending on which plan you buy. It has three price plans that you can explore further. The device price ranges from $520 to $799. Monthly lease cost varies from $15 to $22.
PROS:
Money-saving device and app

Simple functions

Effective compared to previous versions

Highly safe

Advance telematics

Best routing

Automatic reports 

In-board tutorials
CONS:
Logging off issue may happen

Full compliance is expensive
back to menu ↑
FAQs
Can it connect Loadtrek ELD with my trailer?
Yes, it is compatible with different vehicles, like loaders, trucks, tankers, buses, and cars, etc.
Is it a costly ELD solution?
It is a cost-effective device with basic features. Whereas, advanced features have an additional cost, but that is also affordable.
How can I contact my manager while driving?
You can send him a text to discuss some issues or to share any reports. You can also send and receive messages from your client.
back to menu ↑
Conclusion
Loadtrek is an innovative ELD that offers several features other than just being a compliant device. The drivers and managers can send messages to each other and clients as well. The device has built-in tutorials for new users to understand it well.
The basic features include basic compliance and IFTA and HOS reports. Advanced features include full compliance and ECM, and MPG reports. It has different price plans with various benefits. It is an ideal gadget for all types of fleets, besides it is a safe device and provides an accurate routing.