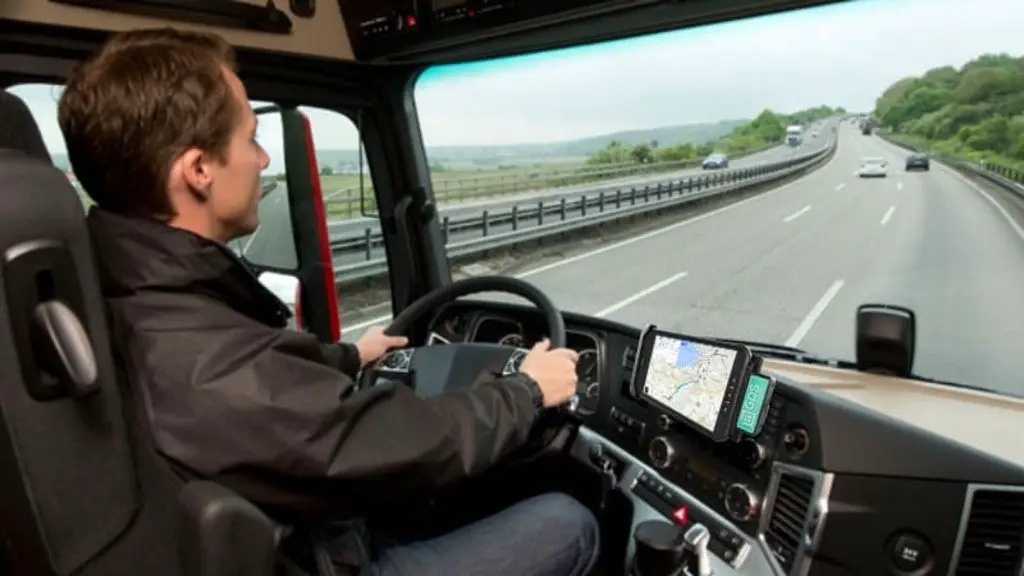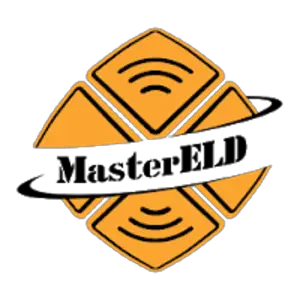 In a variety of expensive and cheap ELDs, we have an affordable solution for all. MasterELD brings simple but innovative features. You can enhance your fleet's safety by installing this logging gadget. The device has the approval of the Federal Motor Carrier Safety Administration.
By electronic log, the drivers can save their precious time and can input data without any hassle. This master system tracks the engine to see its operation. The fleet operators can maintain engines and several other things with regular inspection. By keeping track of hours of duty status, the drivers can maintain their record, securing their jobs.
Key Specifications
Manufacturer
Master
Features

Compact
IFTA reports
GPS tracking
HOS
Engine tracking
DOT certified

Display Device

Type: BYOD (Bring Your Own Device)
Android and iOS

Transmits
Bluetooth
Pricing

one-time fee $180
zero monthly fee
The design of this ELD device is not only simple but compact too. You will not find it heavy like other devices. One can easily install it in their vehicle. Just plug and play and connect to your smart device. Compact Gadget
Maser offers a free app to run all features. In general, MasterELD prices are quite affordable.
Automatic Reports
You don't have to do anything to save the data. The device itself records driving time, detects engine, tracks the location, and so on. The fleet operators will get automatic IFTA reports. The reports of driving time are also available according to DOT.
back to menu ↑
HOS Compliance
This is a great way to reduce your expenses and enhance fleet business. The HOS reports prevent drivers from getting tired due to over driving. Accidents won't happen if the driver is fresh. Likewise it also keeps track of idle hours.
back to menu ↑
The Features to Enjoy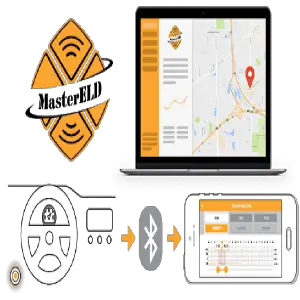 Master is an old company with new solutions. Its ELD has lots to offer, such as:
An accurate GPS tracking 

Report sharing

Messaging

Scanning and scorecards

Diagnostics and app updates

Reports history

Log auditing

Compatible with many vehicles

Easy interface
back to menu ↑
How to Mount It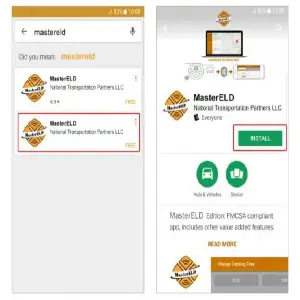 You don't need professionals to install this ELD. Once you buy it, take it you your vehicle and plug it into the port of your car or truck. Large fleets can install several devices in their vehicles in just a little time. Only 6 and 9 pin port is enough to start the device.
Get the app and explore the rest of the features. The android and iOS users can install the app for free from an app store. MasterELD for windows is also easy to use. Be sure to have Bluetooth for file sharing. You must have good internet to download the app and run it smoothly.
Make sure to turn off the engine before installing this ELD. If you install in running engine, the device will not produce accurate reports. The ignition key should also be switched before hardware installation.
back to menu ↑
How Much Effective Is GPS?
Fleets can't survive without a good GPS tracking. Master knows how annoying it is when you don't know your location. GPS does not only take drivers to their destination, but it also tracks assets. The managers can easily control a large fleet through tracking. The GPS solution will not cost you much.
The GPS can work on several vehicles including heavy trucks and even the aircraft. The entire routing history is available. It also helps managers evaluate drivers by tracking their locations. Drivers cannot indulge in idle hours by skipping their duty. Your 3G or 4 G device can easily operate all functions.
After you are successful with app installation, search for your vehicle. Contact customer support if you don't see your vehicle. However the app will also automatically track your vehicle.
Tracks Faults
The ELD is so effective in detecting malfunctions. It provides alerts to users in the form of blue and green lights. The blue light means the app is not working. The green light means the ignition key is off though the app is running.
Hence, various lights will warn you about the issue and you can resolve it immediately. If there is no light, it means the ELD has a connection issue. Make sure to have the internet on your smartphone, like through cellular data or Wi-Fi.
Simple for Drivers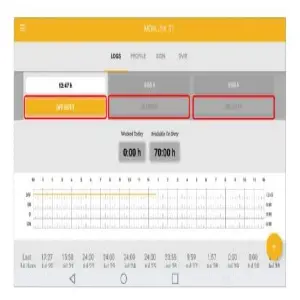 The app is so easy for the drivers. Like they can make changes in their duty status. The driver can use this feature when the car or truck is on. The device provides idle or sleeping status, on-duty status, and off-duty. While on duty the driver gets remark fields to fill out, like location details, etc. the drivers can also leave comments like tea breaks or lunchtime, etc.
Innovate TMS
The device offers a simple but effective TMS system. It helps managers track their vehicles and drivers' reports. From billing to loads, everything is easy to track. Accounting and delivery are now accessible for the managers and fleet owners and they can detect any fraud easily.
PROS:
Offline Mode

Compact design

Easy to afford

Easy to manage

Free app download

Offer free driver and admin training
back to menu ↑
FAQs
Is this ELD durable?
Yes, the device is robust and long-lasting. Though strong it is lightweight so also you can handle it easily.
Is there any difficulty in using this ELD?
Not at all, the device has an easy function. The app is also easy to operate. You must have a fast internet speed to enjoy all features.
Is it very expensive?
This ELD is cost-effective because the company made it for all types of users. From individual drivers to large fleets, all can afford it.
back to menu ↑
Conclusion
In general, people like prompt reports and log system and MasterELD provide it. The user has to pay for hardware alone as the app is free. The device has HOS and IFTA compliance. It also tracks the engine to see if there is some fault.
The GPS tracking keeps users alert and the managers can track drivers and assets. The company claims to provide the breadcrumb location. The device has easy installation besides it is lightweight. The drivers can change their duty status from the screen. The ELD solution is affordable, so it is ideal for both small and large fleets.