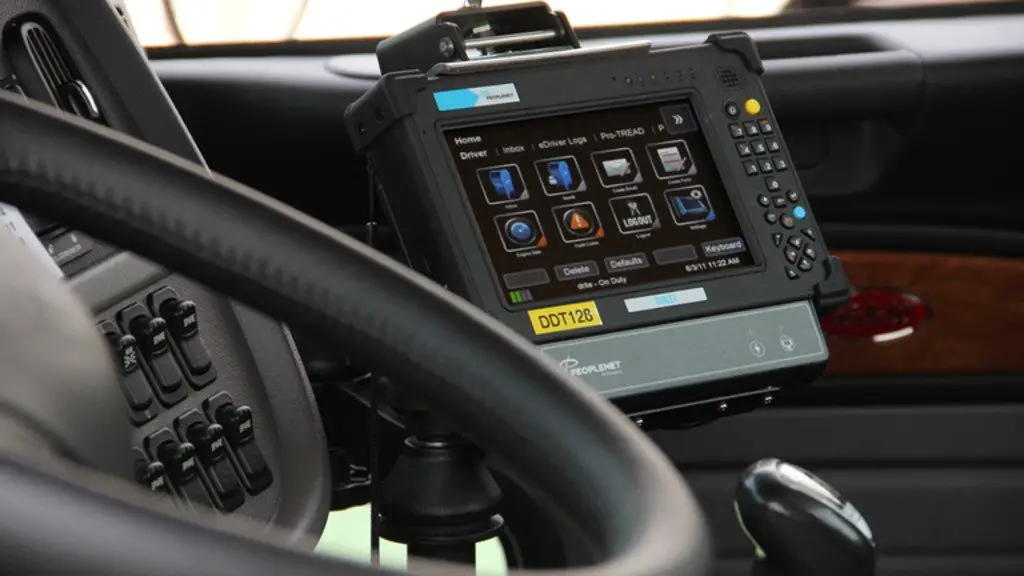 Those who own fleets have to monitor the traveling hours. These records used to be on paper which took a lot of time. Miles and the number of hours traveled are important to see if the vehicles follow the HOS limits. The manual work in this regard used to be very hectic and a little error was harmful. Then different companies started to make the ELD electric logging devices. Here we will talk about an ELD device by Peoplenet.
Key Specifications
Manufacturer
PeopleNet
Features

DVIR and HOS reporting
Safety alerts
Messaging
Customer support
GPS
Engine monitor

Display Device

Type: Dedicate
OS: Android and iOS

Transmits
Email / Web Service
Pricing

$43 monthly
$1200 per vehicle
What Is Peoplenet
Peoplenet eLog was the first company in the trucking communication industry that developed ELD in 1994, and now, the fleet owners consider it the best. If we talk about reliability, Peoplenet ELD is the best. The device is functional and durable, which makes it different from other such devices.
Different features of Peoplenet electronic logs include tire pressure monitoring, making fuel consumption reports, and monitoring of engine status speed. Messaging while traveling is not an issue now. Both drivers and the company can increase the revenue by using Peoplenet devices.
back to menu ↑
Unlimited Features of Peoplenet ELD
Distance monitoring

Fleet maintenance

Routing

Tire monitoring

Checking VIN

Managing work order

Fuel, dispatch and employee management

Accident reporting

GPS and routing

Vehicle and driver management

Taking care of inventory

Vehicle financing

Trip and claim management

Accurate diagnostics
back to menu ↑
An Amazing Platform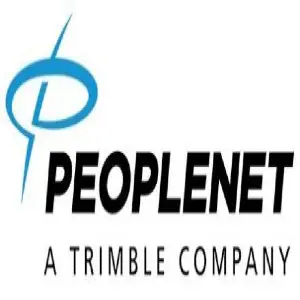 The users of Peoplenet ELD get everything on their dashboard. The managers can drill down driver hours and other reports to compare them and make a decision.  The company does not charge an extra fee for maintenance.
Whether you need to communicate or want accurate analytics or mobility, all will be at your table. Those who are looking for the next-generation fleet management example should go for Peoplenet devices.
Forget strange routs because now you have GPS that will guide you about every path, making it friendly for you. If you are a driver, you would enjoy the benefits of the best GPS ever. Peoplenet online store is available for everyone for 24/7, so let it for you.
back to menu ↑
Compatible System for Peoplenet ELD
Peoplenet ELD device is compatible with an Android device. The device goes well with fleet technology, especially when it comes to 4G LTE. With 4G, you can operate any wireless device in a fast way. You can make a connection through a Wi-Fi-enabled device. The drivers and managers can connect even if they are far away.
back to menu ↑
Peoplenet Driver Login
The users can easily understand how to use Peoplenet. The system offers an interface of eDriver Logs that helps drivers record their hours. It is an ideal solution for drivers to present their data to inspectors. Likewise, the safety managers can check the logs through the reports.
The manager can monitor the HOS data and make any changes as per requirement. The drivers can also take benefit from android devices of trucks or cabs, such as the consumer and commercial-grade tablets. The back-office staff can easily connect with the driver through an android platform.
The drivers can store all their data on cloud storage that is reachable even from miles away. All android and iOS users can download and use the Peoplenet ELD portal app.
back to menu ↑
A Driver-Friendly App
Instead of using the computer, drivers can install the app on their mobile devices having an android or iOS system. This function enables drivers to use ELD technology and control it as they want. Wherever the drivers are, they can reach their data easily.
back to menu ↑
Easy Function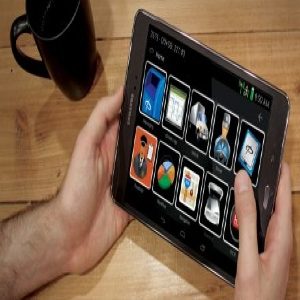 If you want to have this device, read Peoplenet ELD reviews, and find the reality. Most people have reported that it is so easy to operate. Though the device has several features, that doesn't make it slow and the users are comfortable with it.
The user interface is also so simple and makes drivers alert when the hour limit is about to end. The navigation is also simple and readable. As well as, the touch screen also works fast compared to other ELDs. You will hardly face any system failure while using the Peoplenet.
back to menu ↑
Compatible with ELD Mandate Compliance
If you own a fleet or are some drivers or managers, you would know about FMCSA's ELD mandate. You have to stick to rules or have to pay fees if you go against it. Though several people break the rules, lots of others want to follow them, so Peoplenet devices are for them.
Fleets and owner-operators feel calm when they have a legal device with them. They can run their business peacefully and make handsome revenue. When everything is under control, the managers are also happy while maintaining huge fleets.
back to menu ↑
Peoplenet Manager
Peoplenet device is itself a manager that makes the real manager's job easier than before. Now, fleet managers can track hours through drivers' login data. They can detect before time if any driver is going against HOS laws. But, the benefits don't end here.
Peoplenet ELD has many additional features that enhance the overall function of the device. Eventually, the company can enhance the ROI of its fleet.
back to menu ↑
Better than other ELDs
The features and benefits of Peoplenet ELD show how it is better than the other products in this industry. You will not find such reliable communication technology in any other ELD. It is fast and easy to operate and cheap as well. Peoplenet display 4 makes it an advanced gadget that all want to use. The entire fleet staff can have instant info at any time. The data helps to manage large fleets without making much effort. Get your reports from the office or your home.
PROS:
Functional and reliable

Goes well with any fleet business

Advance features and network

User-friendly

High-quality

Fast device

Easy to understand the operation

Excellent Peoplenet support

15 years' experience
CONS:
Installation takes time

High service fee

High mounting fee
back to menu ↑
Reporting Options It Offers
Peoplenet ELD offers various reports that drivers and fleet managers or owners can check to maintain the fleet. Let's look at different reporting options,
Drivers' yearly log report

Daily log data such as driver hours, distance traveled, on and off-duty hours, etc.

Law violation report covering 6 to 12 months

Weekly payroll report of drivers

Driver log reports for seeing the profile, service hour's review, and violation review. Besides, these reports are printable.
back to menu ↑
Peoplenet ELD Cost
The cost of Peoplenet ELD is high including its installation and hardware price. Initially, the users had to spend $1200 on one vehicle. Whereas, $43 is the monthly service cost. Installation cost is high because it is a time-consuming process.
You must select this device if you can afford the price. Especially, if you have a large fleet, Peoplenet ELD will cost you much. However, small fleets may or may not find it expensive. But, as you get lots of benefits so the high cost should not bother you. Imagine the revenue that you will get by keeping track of your trucks or cabs.
back to menu ↑
Comparative KPI Report System
Fleet managers adore Peoplenet ELD devices because they also offer comparative KPI reporting. The managers can analyze past reports by accessing them from their office. The back-office staff gets the reports through email. The reports also include performance reports like efficiency, RPM, and velocity. Hence, you can monitor your fleet without any hassle.
back to menu ↑
Why Is Peoplenet The Best Device?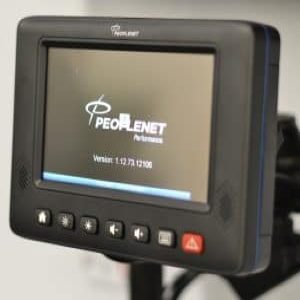 There is no doubt that the device is costly, but its reliability and unlimited high-tech features make it the best. The company offers its contact number to customers to call from anywhere.
You don't have to wait for an email to communicate with the company representative. Just make a call, ask, or get help, and here you are with a solution. The entire system of reporting and navigation is so easy for everybody.
Peoplenet ELD also comes up with advanced features like cameras, navigation, and safety measures. Its fast function and outstanding features will reduce the overall cost over time. The back office can check the driver's behavior and fast information and diagnostics.
These qualities help managers to improve their business before it gets affected for any reason. No ELD device offers such a real-time tracking of vehicles and drivers. From pick-up to drop-off time, all will be at your dashboard. It saves reports automatically for future review and inspection.
back to menu ↑
Excellent Customer Support
The reason you get excellent Peoplenet customer support is due to company experience. The company is among pioneers of ELD devices. It walks step to step with new technology and every advanced mobile is compatible with it.
You will not find a single issue while connecting through the Peoplenet fleet. In case an issue arises, the logs support team will assist you. You can also access the training videos to use this device the better way.
back to menu ↑
Do You Want To Fix The Reboot Issue?
Initially, some users had to face repeated reboots, especially when they got automatic updates of GPS function. The company has now resolved the issues so there won't be any disturbance in the system. Several other companies also had to face the software disruptions.
Some companies' outages issues were so annoying that some drivers went back to paper reports. Even some mechanical faults and slow log-in problems were also reported On the other hand, Peoplenet sensed this issue earlier and created a solution.
The outage problem of Peoplenet ELD happened due to a disconnection between the server clocks and GPS. When two clocks are not compatible, the device moves to continuous reboot. Now Peoplenet Company has introduced solutions to all login and reboot problems. This is how this company keeps track of its products to make customers happy through real-time solutions. The upcoming devices will be even better than the current one.
back to menu ↑
Peoplenet Reviews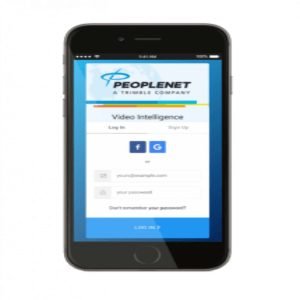 Whenever you need to know the new technology, read what people say about it. Do the same with Peoplenet ELD. The users get good options with the app. The apps like in-cab scanning and navigation are also user-friendly.
The users love the Managed Mobility service because it helps them to reach drivers and troubleshoot any mobile app issue. People say that they feel comfortable while using this ELD. The drivers love the big icons because they can easily read the display while driving.
What users appreciate the most are the Hot Keys because they can make the shortcuts to use features quickly. Like, they can set a shortcut for ETA, shipper approval shipper load confirmation, and several other features. The drivers are happy that they can send the message to back-office through this wonderful technology.
The 4G LTE cellular communication is another feature people love in this ELD. However, some reviews are negative like by users who had issues with GPS function. Generally, they had to face the map issue in certain areas. But, the updates are available to resolve such problems. Likewise, some flee owners faced signal issues and that is perhaps due to an old device.
But, the company keeps on updating the apps and hardware system as well. Generally, Peoplenet ELD gets a good response that you can explore through online reviews. You will not regret buying this device for your cars or trucks.
back to menu ↑
Conclusion
Though the cost of the Peoplenet ELD is higher than other such products, it offers an advanced communication system. From drivers to mangers and tuck owners, all can take benefit from this product. The users don't always look for new technology but they also want good customer support. Peoplenet seems to take care of its customers a lot.
You can reach this company anytime through phone, email, or online support. You can store as much data as you require and can access it through the cloud system. We should not waste time on the cheap ELD which does not offer advanced features.
This ELD device is excellent in many ways as it saves time and makes the entire data reachable in a few seconds.The drivers can keep a record of fuel and can manage their routs with high-tech GPS.  It has fewer system shortages or lags because new updates are always available. The drivers know their hourly limits and can handle it before time. Now, the drivers don't have to face any violation charges due to Peoplenet ELD.