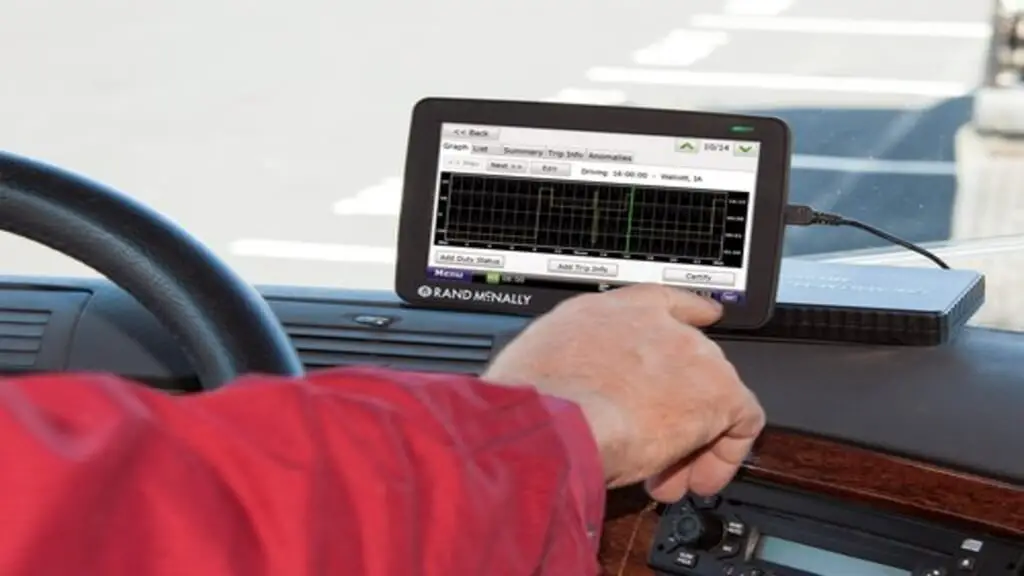 In the industry of new electronic devices, Rand Mcnally HD 100 is in a good position. It provides what you need for your fleet. You can use your smartphone to enjoy all features of this ELD. Some basic qualities of this device are:
Fast function and compact design

Smart devices can work with this ELD

Flexible features

Allows messaging

Compliant with the state laws

Enhances fleet operations and productivity

Fast ROI
How to Have a High-Tech Fleet
You can't run a fleet successfully without high technology. The Rand Mcnally HD 100 review tells us how fleets can enhance their productivity. This device is compatible with iPhone, Android, and iPad that work through the app.
You can track your fleet by using a single unit like HD 100. 
Key Specifications
Manufacturer
Rand McNally
Features

FMCSA
Terminal mapping
DVIR
Fault codes
HOS

Display Device

Type: BYOD (Bring your own device)
OS: Android and iOS

Transmits
Pricing

$30 monthly
$450 upfront
$1530, 3 years
back to menu ↑
The driver gets awesome features like:What It Brings For Drivers
Accurate Tracking 

Viewing duty status, like on and off-duty hours, and sleeping hours, etc.

Accurate HOS records

Successfully switches from one status to another

Provides the trip detail through electronic sheets

Roadside inspection of vehicles

Provides alerts regarding HOS violation

Provides a quick log sharing with inspectors through emails or fax

Allows PDF file sharing

Allows to track performance through drivers scorecard

Provides fault codes to track the engines
Why Fleet Managers Like Rand Mcnally HD 100?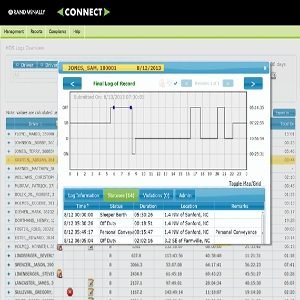 The fleet managers can have several benefits according to a Rand Mcnally HD 100 review. Let's look at them:
They can track their vehicles

They can keep a check on their drivers

They get quick reports through the app

They can smoothly manage a large or small fleet.
How Should We Proceed
Once you get your set of ELD HD 100, insert the plug into the truck port. The device will connect to a smartphone through features like HOS, vehicle tracking, and diagnostics. You don't need any wires to get connected. 
You must have an Android or iPad or an iPhone to avail of all features. The managers can use the web portal to access information and to track drivers. You have to spend some money to get a service plan. 
What about Compliance
Electronic devices have to be compliant with state regulations. Likewise, following the federal laws is as important. The Rand Mcnally HD 100 cost does not just bring e-logging but also provides compliance. Any kind of law violation can take you to jail.
It follows the FMCSA rules and when they change, it provides updates to all its customers through an app. This is what you would get through compliance:
Less paperwork and quick hours of service reports

Provides complex calculations of a 34-hour reset

Calculates the rest breaks

Provides warnings and alerts regarding HOS

Fulfills the 60/70 hour condition

Inspection reports that help in truck maintenance

Report transfer to the law enforcement and transportation department

Allows managers to access important data
How It Helps To Communicate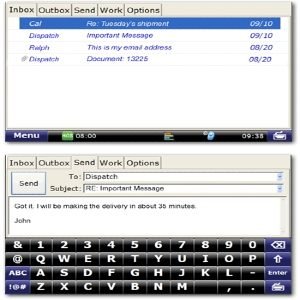 With HD 100 ELD, you can enjoy the in-cab communication, such as
e-mail messaging by drivers and managers

email templates for quick messaging

File attachment via e-mail

Transfer of documents like maps and permits

Dispatch reports through workflow app
back to menu ↑
Safety Features
Like other benefits, the user of HD100 also gets tremendous safety features. Do focus on these features when looking for Rand Mcnally HD 100 for sale. Other than HOS, you will also get the VIR or vehicle inspection reports. 
Likewise, the information regarding drivers and vehicle performance is also available. You can enjoy these things 24/7, so let's explore more.
It provides a daily log data

Provides 6 months' violation history

3 months VIR data

Total HOS calculation

Distance fuel reports

Tracks incomplete logs through vehicle location

Can cover a fleet with more than 30 vehicles
back to menu ↑
Rand Mcnally HD 100 Cost
The Rand Mcnally HD 100 cost depends on which plan you buy. Like, the monthly cost is $30, but the upfront cost is $450. However, if you buy a three-year plan, you will have to pay $1530. Hence, it all depends on your budget.
Explore further if you want to know who is Rand Mcnally.
PROS:
It has a less ownership cost

Simple installation

Compliant device

Compact design

Enables communication when the display off
CONS:
Old app version

Lacks navigation

Limited Wi-Fi users
back to menu ↑
FAQs
Is it easy for drivers to change their duty status?
Drivers can change their work status by selecting this feature from the dashboard. They can also share various reports via e-mails or fax.
How can managers access reports?
Drivers can forward reports to the management through fax or email via the web portal. They need a Wi-Fi or mobile data to use this feature.
How to get fuel and driver performance reports?
Data transfer through the app and website is possible. Both driver and control applications allow users to share files. You can also share and print these reports.
Does the company offer tabs?
No, you may need to use your smartphone, or a tab or iPad.
What is the price of Rand Mcnally HD 100?
The cost depends on which plan you buy. Like, the monthly cost is $30 but the upfront cost is $450. However, if you buy a three year plan, you will have to pay $1530. The cost also depends on your budget.
back to menu ↑
Conclusions
You can maintain your cars and track the drivers regularly with Rand Mcnally HD 100. It provides daily, weekly, and monthly reports. It helps drivers to overcome violations by keeping accurate records. State and Financial Departments have approved it, so it is a safe unit.
You can read various reviews to explore more qualities. Its installation is very simple and the display is readable while driving. You can run it from your smart device.  Small fleets can buy a compatible price plan. The device is also good for individual drivers. 
However, the device is not good for big fleets because of its tricky prices. But, you can access lots of information to manage your fleet. So, it is a worthwhile electronic logging device.