There is a huge range of ELDs of which some are in the industry for years. However, some products are new including Switchboard ELD. Though new, this device has high-end features close to famous brands.
The benefit of the new electronic logging device is that it is according to a new mandate, including HOS. The drivers have to focus on their service hours to go through a safe inspection. 
FMCSA develop these rules and make sure that ELD maintains true logs. Switchboard also provides IFTA reports because they are important for all fleets.
Key Specifications
Manufacturer
Switchboard
Features
Display Device

Type: BYOD (Bring Your Own Device)
OS: Android

Transmits
Email / Web Service
Pricing

$30 monthly
$200 upfront
$550 for 3 years
What is Switchboard?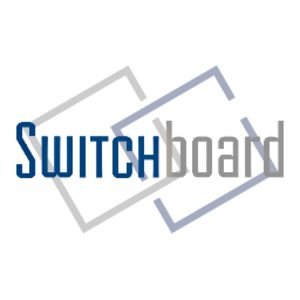 Switchboard is a new ELD device for fleet owners and drivers. It is an affordable system and you can see the switchboard price at the end of this review. The company also provides the latest tablets. Fleet owners can install Switchboard tablets in their vehicles to facilitate e-logging for drivers.
The tabs have a built-in ELD app where the users can save reports and make logs. If the drivers have the latest devices, they can download the Switchboard app for ELD features. Your own devices will reduce the cost of the package you buy from the company. Now, you can explore the below Switchboard ELD review.
Bluetooth Sharing
Bluetooth will help you share files with other drivers or with fleet management. The ELD is compatible with this kind of file sharing, so it is the best solution. 
User-friendly App
You won't have any difficulty with the app because it works smoothly. A new user will learn to operate the app in a few minutes. Your internet connection must be fast to use app features properly.
Get the Log Summary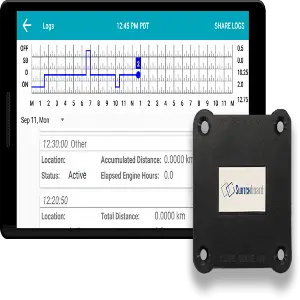 To maintain HOS, you need to be alert in writing the logs. But don't worry if you changed several statuses, as weekly logs will be available on the ELD. You can make changes as you require to update the record.
The drivers can also write comments while switching their status. The manager can check these comments to know the reason behind that status. Such reports prevent drivers from using the personal conveyance mode. 
back to menu ↑
What is DOT Mode?
The DOT mode helps drivers show reports to the inspectors. It is a flexible option because you can show only what is important for inspection. This is a security feature that helps you to hide your personal information or fleet data that has to be private.
Connect with Anyone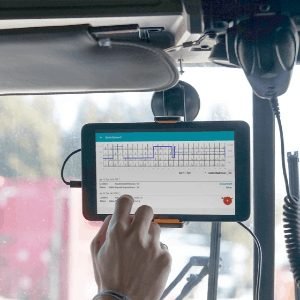 If you are a driver, you can chat through the message feature. You can discuss things with dispatchers or fleet management. It keeps everyone well-informed.
DVIR Reports
Only drivers know how important it is to put in necessary data regarding their own status and vehicle condition. These reports include the pre-and post-trial details, which are helpful in inspection in the later stage.
Know the Engine 
As a fleet operator, you have to monitor the engine efficiency all the time. According to the Switchboard ELD review, it provides timely engine diagnostics.
After knowing the performance of the truck or cab, the drivers can inform managers about it. These diagnostic reports automatically get saved on the device. The drivers get alerts through error codes.
Get aware of Speeding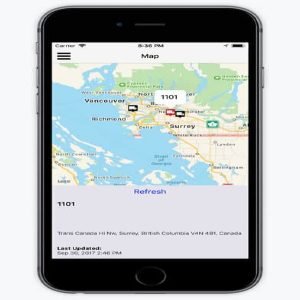 As a fleet leadership, it is your duty to check the drivers. If the driver is driving at a high speed, contact him immediately. Likewise, you have to keep a check on the idle hours and take action if they are unnecessary. 
Some drivers are dishonest about fuel usage, but Switchboard alerts can inform owners about it. So, all types of warnings can help you to maintain your fleet, eventually, your business will enhance.
Useful IFTA Information 
Fleets want accurate reports, including IFTA and Switchboard is perfect in it. The vehicle owners get automatic calculations such as mileage per state or city. The ELD brings this report in just a few minutes.
Switchboard Pricing
You can have this device by using the Switchboard ELD coupon. Like every ELD, Switchboard has some basic cost and the monthly and yearly package plans. Its upfront cost is $200, and $30 is the monthly cost. Compared to other devices, Switchboard is cheap as the cost for 3-year package is only $550. Switchboard ELD discount code can also help you save enough money.
GPS Tracking
Through this feature, the managers can handle lots of drivers. They know vehicles location and ensure that drivers don't go off route. GPS also keeps drivers aware of traffic conditions and steep roads.
Web Platform
The website allows users to contact the Switchboard management for any issue. The users can also share their things through email. Besides, the managers can access driver and vehicle reports through this web platform.
PROS:
User-friendly 

Dedicated tablet

Easy to install and remove 

Messaging through chat

Low-cost
CONS:
Log Issues happen in large fleets

Navigation  is separate 
back to menu ↑
FAQs
Is Switchboard ELD a safe device?
Yes, it perfectly complies with all the State laws. It is according to FMCSA, and also helps in IFTA.
What if I don't have my own tab?
Switchboard offers dedicated tabs that fleet owners can install in their vehicles. The software is already in the app, but it will cost you more.
How to share the documents on Switchboard ELD?
You can capture different documents and share them via email or Bluetooth.
Is it an expensive ELD?
No, it is a cheap device compared to other brands.
back to menu ↑
Conclusion
Switchboard ELD is a cheap solution; hence an owner of several fleets can have it. This device helps in HOS, IFTA, and DVIR and all reports are highly accurate. Drivers can change the logging data or status and can share the documents through Bluetooth.
GPS is not available with it, but you can buy it separately. Switchboard also has tabs for its customers with a built-in app. It is a compliant gadget as FMCSA approved it. The managers can track fleet drivers from a long distance.