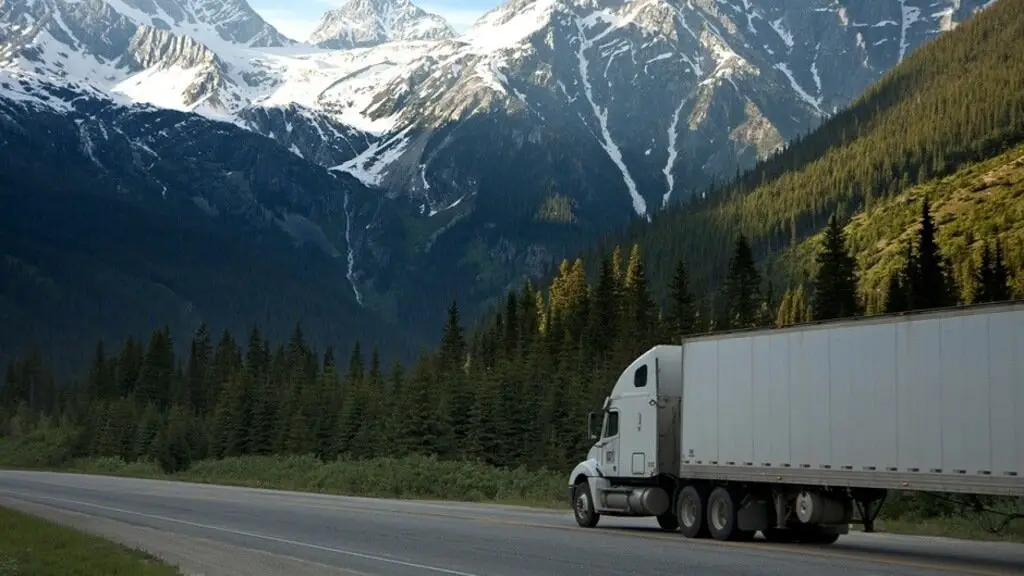 While managing fleets, you have to be conscious about tracking as without it you won't know where your vehicles are heading. US Fleet Tracking is providing GPS services for long. Its device does not only provide routing but also tracks speeding and driving behavior.
Through alerts, you can manage vehicles on time by correcting their defects. You will know the weather and nature of the traffic coming your way. Besides, various reports are accessible. You can also get the previous history of up to 90 days. The US Fleet Tracking app will help you connect to the drivers and vehicles.
Key Specifications
Manufacturer
USFleet Tracking
Features

IFTA
Speed tracking
Alerts
Historical playback
Fuel card

Display Device
Type: BYOD (Bring Your Own Device)

OS: Android and iOS

Transmits
Email / Web Service
Pricing

$29.95monthly
$199 upfront
Prominent Features
Compact and effective solutions

Effective location tracking

Alerts and notifications

Fuel card

Customer support 
Let's review all features in detail;
Fast Tracking
With US Tracking, you can speed up your fleet business. You can buy hardware and can subscribe for one month to use a tracking service. GPS fleet tracking pricing varies depending on which plan you select.
The device provides excellent location transmissions without any interruption. It is ideal for all types of fleets, including small, large, and medium.
back to menu ↑
Which Industries Does It Cover?
US GPS tracking device is suitable for several industries having their own vehicles. Especially, it is suitable for businesses that use trucks and need to track them all the time. Like, construction, heavy machinery industry, small enterprises, the landscape industry, or even the law enforcement department.
Previous Data Access
With the historical playback feature, you can access 90 days of data. The history helps fleet owners in claiming certain things. Though one needs regular data, sometimes issues happen and you have to go back to get some proof.
How It Helps In Communication
The managers can contact drivers through one-way messaging. This allows in tracking the drivers, besides you can convey your concern to the driver. It helps drivers improve on-duty performance, making them more productive.
Timely Alerts
Sometimes, vehicles' speed exceeds the limit and the drivers become vulnerable to penalties. The US fleet tracking app sends alerts to the managers about speeding. Such information is available either through email or text.
It also tracks idle hours and sends alerts to the managers or vehicle owners. Routing alert is a plus that you get, and it appears when the driver goes off-route. Besides, the alerts about ignition issues are also there.
Well-Compliant
Only a few GPS tracking devices are compliant with ELD rules. However, the US tracking device includes two tools that help in getting government compliance. Like, OBD-J9, and ECM. So, it is not an ELD with FMCSA compliance. 
But, you can use the above tools to make tracking device complaint as per ELD regulations. According to fleet tracking reviews, these tools are effective in this regard.
back to menu ↑
What is OBD-V3?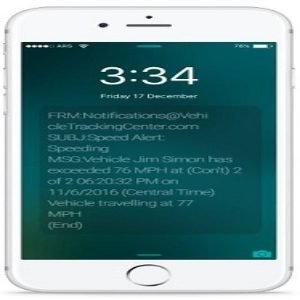 This is a GPS tracker that warns us about speed and also send the Geofencing alerts. The user can also keep an eye on the fuel and the fleet staff knows when the truck needs to refill the fuel.
This feature helps fleets save lots of money and according to GPS fleet tracking reviews, this OBD-V3 is excellent hardware. Besides, this US tracking solution is quite economical as you can spend just $149.99 to have it.
back to menu ↑
How To Get Benefit From the Fuel Card
US tracking software also includes a fuel card configuration. This feature helps in tracking the usage of the fuel card. The vehicle owner knows how much fuel was bought and from where. It helps manage fuel consumption and prevents fuel theft or driver behavior in this regard.
The card also helps in the easy transaction while buying the fuel. It includes certain payment limits, so the driver can't misuse it. It also includes the verification of drivers' identity and it enhances safety.
back to menu ↑
How to install
This is an easy system to install, especially, if you have an ordinary OBD port. You can also mount it through some screws. The user can easily connect the wire of this GPS tracker with ignition to get the updates regarding engines.
You can also ask the company for installation or read a user manual for self-installation. US Tracking website also has a Support tab with installation instructions. Users can also call on the helpline to get help in this regard.
back to menu ↑
GPS Fleet Tracking pricing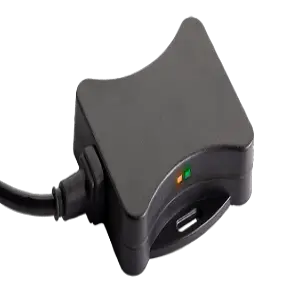 If you are looking for a cheap fleet tracking solution, US Tracking will help you. This device does not need any contract. The monthly cost varies according to the update duration. Like, if you want the updates after every ten seconds, you will have to pay $29.95. Whereas, for a device that provides updates after every 5 seconds will cost you $39.95 per month.
So, overall, the device along with the app and subscription plan will not cost you much compared to other GPS systems. The hardware cost varies depending on its model that ranges from $199.00 to $378.00. The devices that include a battery will cost you an additional amount of $ 10 per month. 
Remember that these costs are for one tracker and if you buy several trackers for many vehicles, the total cost will be according to that. The fleet tracking reviews show that most fleet owners are happy with the pricing.
PROS:
Fast updates

Driver-friendly

Effective for managers

Good customer support
back to menu ↑
FAQs
How to install US GPS Tracker?
The truck must have an OBD-II port to plug in the device. In certain cases, it needs screws to fix it that you can learn through its manual. You can also click the Support tab by going to its website.
How much does this GPS solution cost?
The cost depends on which plan you buy, however, the hardware has a fixed cost of $199 with a monthly $29.95 per tracker. But, there are other expensive versions than this with costly plans.
Is it a compliant solution as per ELD regulations?
No, it is not FMCSA compliant, but you can get it by using two different tools.
back to menu ↑
Conclusion
If you need fast GPS, you can choose the US Fleet Tracking system. Though it does not comply with ELD regulations, it has two tools that you can use with GPS tracker to win the FMCSA compliance.
This company has various kinds of trackers and price plans to suit various customers. So, you can find a device according to your budget. It has GPS solutions for small, large, and medium fleets.
It also includes fuel tracking and fuel cards. Besides, it has video tutorials to help users learn the app and device installation.