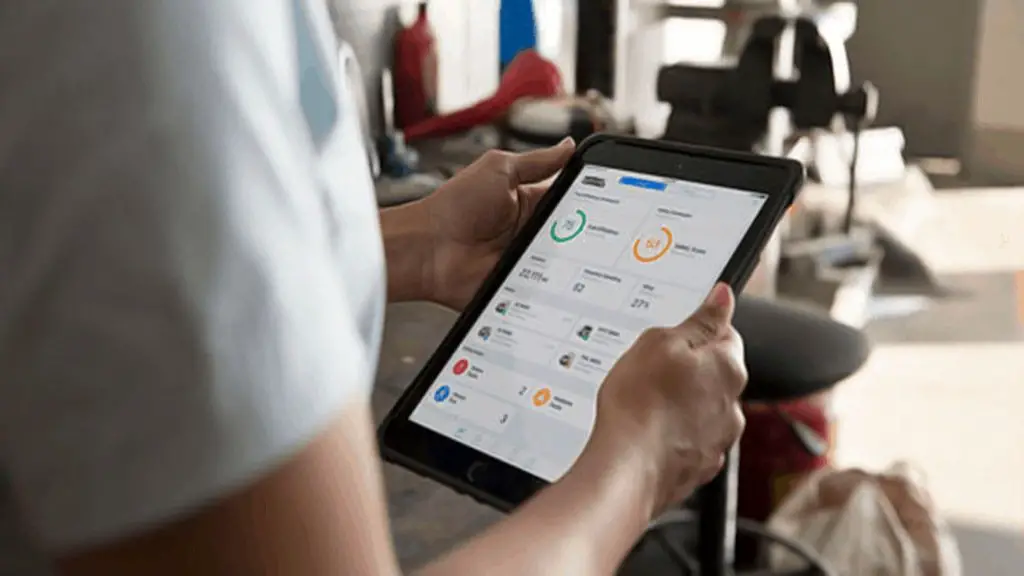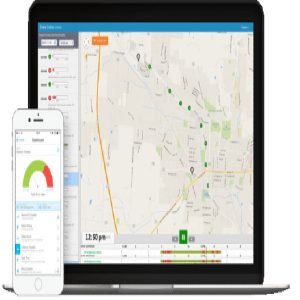 Without daily reports, fleets cannot succeed in business. From logs to HOS and fuel consumption, everything has to be accessible. Verizon ELD effectively provides all above features. The user can also detect issues in the engine.
You will also get features like GPS tracking, IFDA calculations, and navigation. You may want to know about this logging device to compare it with others.
Here are some basic features as evident from the company website and Verizon connect reviews.      
Effective functions at less cost

Simple installation of hardware and app

Fast GPS tracking

More productivity and revenue

Perfect mapping and latest updates

Cloud storage that is remotely available

HOS and DVIR reports

Routing history

Fuel consumption and engine tracking

Includes installation gadget
Key Specifications
Manufacturer
Verizon
Features

FMCSA
Perfect mapping
GPS tracking
HOS

Display Device

Type: BYOD (Bring Your Own Device)
OS: Android and iOS

Transmits
Telematics & Local data: Email/ Web Service / Bluetooth / USB
Pricing

Reveal Basic Plan: $35
Electronic Logs: $45
Cell-enabled Smartphone or Tablet: $60
What Makes Verizon Different?
Verizon fleet tracking review shows that it functions perfectly. The software helps us with HOS or hourly service and FMSCA reporting. We can save fuel by keeping an eye on its usage. 
You can track drivers' idle hours and can warn him in case of misbehavior. Verizon fleet tracking review will guide you more about this product.
Easy For Drivers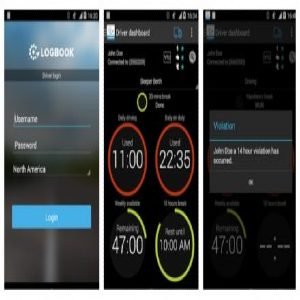 The drivers can easily put their data like duty hours, idle hours, and lunch hours, etc. They can also change their duty status as desired. Having perfect logging and duty hours' record means the driver is honest.
Safe than Other ELDs
An ELD that has safety tools will enhance the productivity of your fleet. Both drivers and vehicles are precious assets. The device helps in GPS tracking, fault tracking, route management, and much more.
Accurate IFTA Calculation
You can get a complete record of IFTA through Verizon ELD's calculations. Such reports will keep you safe from any violation charges.
Instant Mounting
Installing this ELD device in your car or rack is so simple. The product also includes an instruction card, which is a step-by-step guide for the user. Make sure you understand each step.
Effective GPS 
Verizon ELD works through an effective GPS app that keeps you on the right route. The manager can find you whenever they need to. You can even use GPS when offline, so don't worry if the internet has an issue.
Fleet owners can also track their vehicles if something happens. Verizon fleet tracking cost is not so tricky like other ELDs.
Helps in Insurance Rates
When your device is safe through ELD, the insurance costs also reduce. You will not have to pay more premium if you have Verizon ELD.
Accurate Maps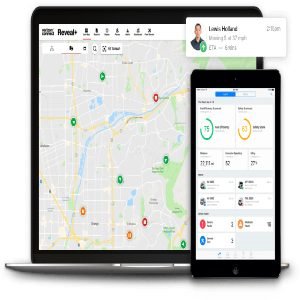 This ELD device will not let you off-track your route. The device features POI, which is an important feature that provides an intuitive map. You can find some important places like fuel stations, rest stops, weighing places.
You can even see if these stations are open or working. Also, drivers can easily find parking close to them, truck workshops, and warehouses. Knowing the price of diesel is another benefit you can get from this device. It ensures a perfect map to reach your destination.
Flawless Documentation 
This feature allows drivers to share the required documents. You can take a picture of the data and share it through Bluetooth. This may be a report or some other information such as an accident's detail, fuel receipts, HOS, or something else.
Use Own Smart Device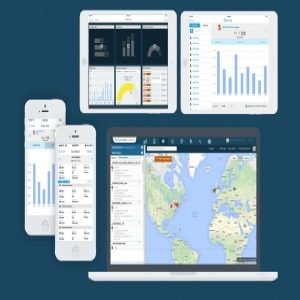 Verizon allows you to use your tab or smartphone. All you have to do is to connect the ELD and app with the smart device. The app will start to work as the driver moves. All reports will automatically get stored on the phone.
You can see any past reports, including the routing history. The reports will help you see your fleet's condition. Your phone will also get the notifications from time to time. All timely reports will keep you alert, enabling you to take necessary action.
Perfect Data Storage
Verizon ELD has an excellent internal memory. Users can use this memory to store records or events at any time they want. The entire staff can get saved data through cloud computing.
Some Other Features
Verizon also gives the dash-cam, and scheduling features. The drivers can save the images of roadside incidents to share them with the back-office.
PROS:
Tracks driver performance

Reduced crashes

Enhanced deliveries

Cost-effective

Accessible data

Cool app

Reduced insurance costs
CONS:
Involves a contract

A bit costly

GPS involves time in understanding
back to menu ↑
FAQs
Is it easy for drivers to change the duty position on Verizon ELD?
Drivers can change their duty status by selecting this feature from the dashboard. They can also share various reports via Bluetooth.
How can fleet operators check the reports?
Drivers can transfer the reports to the managers by connecting their device to the ELD. They need Wi-Fi or cellular data to use this feature.
How to get IFTA and other reports?
Users can download the IFTA reports and take the prints. It also provides scanning. The data exchange is possible through an app and a website. Both driver and admin applications allow users to share necessary files.
Does the company provide tabs?
No, you will have to use your own smart device, like a tab or mobile phone, etc.
What is the cost of Verizon ELD?
The company does not share its cost online as it is based on the quotation. Each customer wants a different plan, hence the cost varies accordingly.
back to menu ↑
Conclusions
With Verizon ELD, you can maintain your vehicles and monitor drivers on a regular basis. It provides us with daily, weekly, and monthly reports. It helps drivers to overcome violations by keeping accurate records. State and federal departments have approved this ELD.
You can read various reviews of Verizon hardware and software. Its installation is very easy and the display is readable while driving. You can turn it on from your smart device. However, the device is not suitable for large fleets due to its cost.