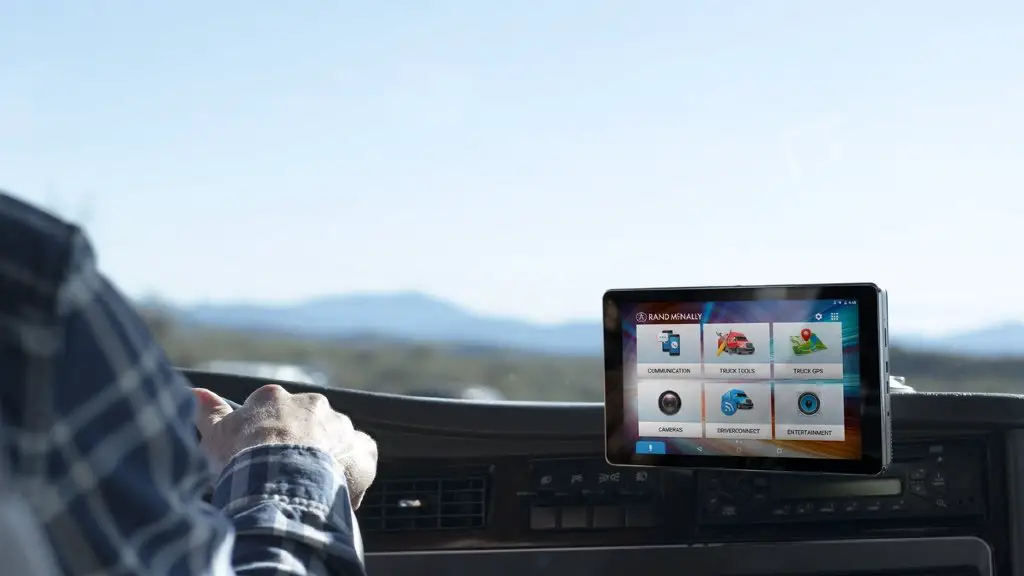 Rand McNally is a company that has introduced several generations of ELD compared to other companies in the industry. With the help of Rand McNally connect, drivers, managers, and fleet owners can connect. The company is serving transporters for years with Rand McNally 50, HD 100, DC 200 and 200s, as well as TND 740, and TND760/765.
The basic purpose of all ELDs is to help drivers with safe logging and protects fleets from damage through tracking features. Navigation is another tool without which an ELD can't succeed.  Almost all models have high-tech GPS and the Rand McNally GPS reviews are mostly positive.
Key Specifications
Manufacturer
Rand McNally
Features

FMCSA
GPS
DVIR
Fault codes
HOS

Display Device

Type: BYOD (Bring Your Own Device)
OS: Android and iOS

Transmits
Email / Web Service
Pricing
As per model
How Much Is A Rand McNally GPS
The device is the best among all GPS devices. You will not find an effective GPS anywhere other than Rand McNally. Rand McNally GPS price varies depending on the model as we mentioned above, it has several models. We will also review them one by one.
Each model is the best in terms of GPS. You will get effective routing and even it will save you from difficult intersections by sending an alert. The device keeps drivers and vehicles safe, preventing accidents.
back to menu ↑
FMCSA Compliant
Rand McNally ensures that its ELD complies with easy to toughest regulations. As the device gets advanced, its compliance features also become better. The compliance protects drivers from penalties as they can't break the laws.
The device sends timely alerts to all drivers to prevent HOS violations. The drivers can send necessary reports to the road inspectors to keep them informed.
back to menu ↑
Where to Buy Rand McNally Truck GPS
The Rand McNally truck GPS is available on online shops. You can also place an order by calling the company representative. You will get fast shipping; however, the price will vary according to the shipping cost. Those living in the USA get a discount in certain areas.
back to menu ↑
Rand McNally Truckers GPS Reviews
The truckers find Rand McNally a great device due to its high-end GPS. The drivers don't only get normal routing, but the mapping also warns them of steeps and tough roads. Such a mapping process has prevented several drivers' lives.
According to reviews, the fleet operators must evaluate their requirements before buying a new or old model. The user must also know their budget. However, almost all Rand McNally versions are budget-friendly compared to other brands.
We can have the quickest ELD and GPS at an affordable price. We can also have lots of safety features.
back to menu ↑
Quick Installation
You can install this ELD in just a few minutes. You have to plug it in the diagnostic port of your truck. You can use it after getting the connect app. Once everything is ready, you can connect your smart device with Rand McNally hardware through Bluetooth.
back to menu ↑
BYOD or Company Tab
In some cases, the company also offers a tab but that can cost you a lot. Generally, you have to use your own device having iOS and Android systems. 
With the help of high-speed internet, the app will work better. If Wi-Fi is not available, use your mobile phone's cellular data to access reports like HOS.
back to menu ↑
No More Paper Logs
The drivers can download the app for logging. Forget the paper log because you can do it through a digital process. The user interface is simple and you can use texting to convey your issue to the back-office. 
It will also reduce the cost that goes into paper books. Fleet owners can cut down the cost of paper logging because they have to buy thousands of logbooks.
back to menu ↑
Excellent Web Portal
The managers and drivers can access data through McNally website that works behind the app. Drivers can also take the snapshots of their documents or can print essential reports. The app saves 6 months' data that users can access in need.
back to menu ↑
How Does It Evaluate the Vehicles?
The ELD helps fleet owners check their vehicles. Whether you want to find the fuel per hour or need to evaluate the boost pressure, McNally ELD will provide. Users can also monitor the battery voltage through alerts.
Your vehicle won't work if there is fluctuation in oil pressure, but this device will warn you about it. Similarly, the managers can monitor the driver's performance by tracking the speed and other elements. Users can customize the dashboard according to their needs.
Let's look at various Rand McNally ELD reviews.
Rand McNally 50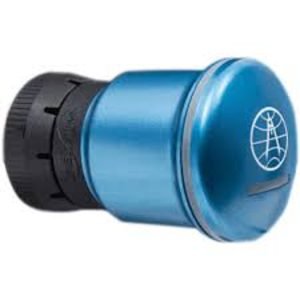 It is important to review a product before heading to stores. The Rand McNally ELD 50 reviews will be enough for you to understand this model. It is too easy to install and helps in quick logging.
You can use all features on your tablet or mobile phone. If you don't have a tablet, consider buying one after reading Rand McNally tablet reviews.
Commercial drivers love the ELD 50 because it provides accurate data. The owners of small fleets prefer ELD 50 because it is budget-friendly. Likewise, medium fleets are equally happy.
ELD 50 follows the FMCSA laws so the drivers can use it fearlessly. The driver can check his status as well as the engine details are also there. Fleet operators can manage their company easily without violating any laws. The user has to use the latest android device because the app is not compatible with an old version.
Sometimes the app gets bugs. Besides the touch screen also gets certain issues. This ELD is heavier than other hardware by Rand McNally.
The Cost
The cost of this version depends on which plan you buy. However, it is an affordable device and all types of fleets can use it. You can explore the company website to find the detailed price in this regard.
Rand McNally HD 100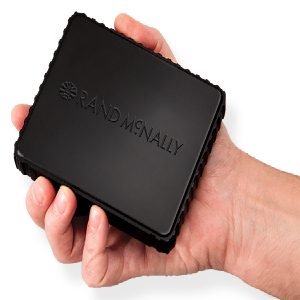 Rand McNally HD 100 is another version that provides what you need for your fleet. You can use your Smartphone to enjoy all features of this ELD. Some basic qualities of this device are:
Fast function and compact design

Smart devices can work with this ELD

Flexible features

Allows messaging

Compliant with the state laws

Enhances fleet operations and productivity

Fast ROI 
The Cost
The Rand McNally HD 100 cost depends on which plan you buy. Like, the monthly cost is $30, but the upfront cost is $450. However, if you buy a three-year plan, you will have to pay $1530. Hence, it all depends on your budget.
However, like other devices, it has some drawbacks. Like, the app is old and only a few users can use Wi-Fi at a time. But you can buy a nice plan for improved features.
Rand McNally DC 200
This device is another option for electronic logging and the drivers can make changes through their smart devices. It works based on the BYOD that you can attach to your phone or tablet. However, you can also buy a tablet from the company, and for those to explore TND tablet reviews to see what it offers.
 Let's see other features:
Includes various options to diagnose vehicles

Offers past 6 months history

Includes a modem to share data

Simple installation

Bluetooth optimized
The price of Rand McNally 200 depends on the plan. It offers two subscription plans, such as a Core plan and a Compliance plan. If there is Rand McNally for sale, check what it offers in terms of features as they should be compatible with your needs.
Rand McNally DC 200S
Rand McNally DC 200S is a combination of TND 740 and ELD 200. Like, the user has to get compliance through this combination. But, don't replace the combination with some other unit as it won't work. This solution is ideal for various fleets, so consider it awesome.
According to Rand McNally reviews, this combination brings many benefits, such as:
HOS and IFTA reports

DVIR reports

Compact design

Two-way messaging

Data access

Includes app

FMCSA compliant

IFTA reports and history

Alerts and notifications
Whatever solution, you will get affordable Rand McNally GPS price.
Rand McNally TND 740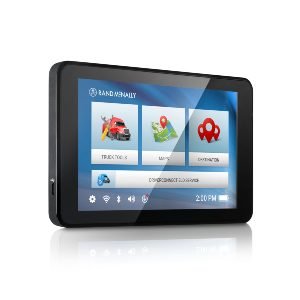 The fifth generation of ELDs by Rand McNally is TND 740 that has advanced features for fleet management and drivers. New Rand McNally truck GPS brings several services like weather app and fuel cost, but you need to have a Wi-Fi connection.
The drivers will also get help regarding the difficult routes. It also includes a high-level processor. It can save huge data and helps calculate routs faster than other devices. The device also provides accurate maps and a 3D view of the route.
Some other features include:
Excellent GPS

Regular updates

Vehicle-based routing

DVIR and HOS data

Messaging and alerts

E-logs

Accurate scorecards for drivers

Monitors toll costs

Rout comparison

Durable battery and speaker
There are some drawbacks of TND 740; like the display is a bit small and individual Wi-Fi is essential for better function of the app. Besides, the magnetic system often gets some issues.
The cost
The cost of this model depends on the plan you buy. However, you can buy it at $400, but the price goes up to $800 if we connect it with Rand McNally 200S. You can also pair it with other Rand McNally ELDs.
Rand McNally TND 760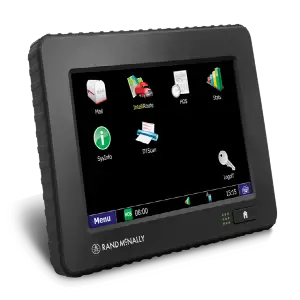 This device will give you a combination of tracking and networking at a reasonable price. The e-logs are according to the state laws, so it helps a lot in the transport business. The users are already familiar with navigation, so they will not have to waste time in understanding it.
Some basic features of ELD 765 are as below:
Accurate reports, including truck maintenance

Driver performance and HOS reports

Detailed mapping

Alerts about critical events
Some drawbacks include touch screen issues. The back-office tools are outdated. Bugging is another issue that the app users have to face.
The Cost
The cost of this ELD varies depending on its plan. There are various plans to choose from. Like, the company offers a basic plan, EOBR plan, and enterprise plan. 
All these plans have certain features to offer. However, the basic plan has only basic features. You will get unlimited features with advanced plans. Like several other ELD devices, it has an upfront cost such as $550, and $30 is the monthly cost.
The user can get a 3 years' subscription by paying $1630. The entire cost reveals that small fleets may like it more than the large enterprises. The individual vehicle drivers can also avail many benefits through the Rand McNally ELD 765.
back to menu ↑
FAQs
Where to Get the Rand McNally Connect App?
The device has a built-in app. However, you can install it from an app store as well, like from the Google play store.
How effective is the mapping feature?
If you need accurate maps, you can buy a nice plan through GPS. The mapping feature will change your travel experience. It also displays the hills, steeps, and bumpy roads.
How effective is Rand McNally GPS?
GPS by this company involves breadcrumb navigation. You will not only know important areas and roads, but the app will also show you the difficult paths.
What if McNally app gets some issues?
You can update it by going to the app store. You can also contact customer support by signing up with the company website.
back to menu ↑
Conclusions
You can maintain your cars and track the drivers regularly with Rand McNally connect. It helps drivers to overcome violations by keeping accurate records. FMCSA compliance makes it safe for all users.
Its installation is very simple and the display is readable while driving. You can run it from your smart device.  Small fleets can buy a compatible price plan. The device is also good for individual drivers. 
Different models have different qualities. The above reviews will help you sign up for a device of your choice. In general, you will get excellent e-log solutions and GPS.