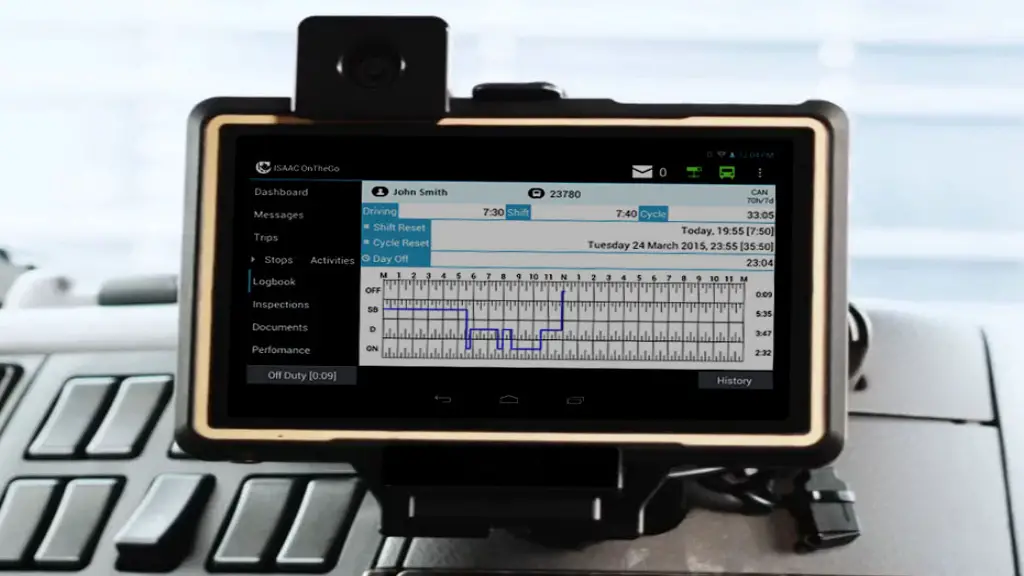 With things getting stricter on the roads, the requirement for ELD devices has staggeringly increased. ELD or the Electronic Logging Device refers to hardware certified for DOT compliance, which can be connected with the engine of the vehicle. However, the market is overrun with ELD Devices that come with a range of features. The process of picking the best ELD devices from the lot can be a bit overwhelming. That is why it is always preferable to use a guide to get your hands on the best ELD device.
Before the ELD devices became a thing, the larger fleets had AOBRDs or EOBRs installed into their systems. However, 16th December 2019 marked the shift of truckers using AOBRD to the ELD devices. A reliable and feature-packed ELD device can aid a driver in monitoring their automated e-logs, on-duty status, as well as GPS location. When connected with the management software for fleet, ELD devices help transmit the real-time driving status to the back-office monitoring system. With ELDs in place, truckers and fleet managers can eliminate the risks from drowsy driving with the HOS mandate.
So, here is a well-described guide to help you pick the best device from the top ELD devices in the market. But first, let us take a look at these electronic logging device comparison.
Electronic Logging Devices Comparison
ELD Logo
ELD Name
Initial Fee
Monthly Fee
🏆 Best Feature

Keep Trucking ELD

$150

$20 or $35

Proper Fuel Monitoring

BigRoad ELD

$0 (Free)

$15-$25

Simple Process for Logging

Garmin eLog™ ELD

$249.99

$0

No Monthly Fee

JJ Keller ELD

$199

$40.5

Drivers have the scope for using their personal smart devices

Samsara ELD

$99

$33

Optional Dash Cams

Verizon ELD

$0

$60

Accurate recording for HOS

Eroad Ehubo ELD

$0 for monthly plan

$35-$60

Ease of use and durability

Gorilla Safety ELD

$175

Start from $26.99

Complete Fleet Management

Transflo T-Series ELD

$99.99

$28 or $31

Easy to use and install

CarrierWeb ELD

$700

$30

Easy Installation

Omnitracs XRS

$0

$24-$35

Low-cost ELD Device

Coretex Drive ELD

$350

$46

TMU-based In-Vehicle Hardware

MasterELD

—

—

Driver Scorecard

SwitchBoard ELD

$200

$0

User-friendly and smooth ELD

Blue Ink BIT ELD

$295

$0

Designed for Small Fleets

GeoTab ELD

—

—

Dispatch and Fuel Management

Omnitracs Intelligent Vehicle Gateway

TM

(IVG)

$799

$23

Robust Functionality

Drive ELD

$0

$15 or $20

Durable & Compact Device

Rand McNally ELD 50

$149.99

$19.99 or $24.99

App for Driver Connect

Stoneridge EZ-ELD

$169

$15

Fleet Management

Linxup ELD

$149.99

$29.99-$49.99

GPS Integration

Pedigree ELD Chrome

$499

$25

Asset Tracking

Konexial My 20

$129.99

$300 (Annual License)

Inclusive of all the software necessary for fleet management

Rand McNally HD-100

$450

$30

Communication even with display device off

VDO Roadlog ELD

$299

$0-$29.99

Automatic Auditing of Logs

EZ Logz ELD

$0

$29.99

Easy Vehicle Diagnostic

3MD Inc

$175 (Basic Plan)

$30-$75

Real-Time GPS Tracking

Teletrac Navman ELD

$0

$45

Reduced Costs for Insurance

Zonar ELD

$0

$70

Aids in scanning each of the RFID tags
Top 29 Best ELD Device Reviews
1. KeepTrucking ELD:
After spending years among the fleet drivers and owners, KeepTrucking ELD has recently proven itself to be the best among different innovative ELD companies. It means you can easily rely on the products crafted by KeepTrucking that flaunts an FMCSA certification.
The KeepTrucking ELD caters you with an option that is simple and affordable to adhere to the state law compliance requirements. KeepTrucking ELD works as a device with monthly pricing that is comparable with multiple top-ranking ELD units sold in the market. Its features, such as geofencing and fuel monitoring, allowing you a chance to ensure safety when on the road.
In order to ensure smooth rendition, the ELD device by KeepTrucking allows for easy installation and user-friendly application use. The drivers using the device can view their status and driving logs easily. Apart from standard ELD features, KeepTrucking ELD brings several modern features such as fuel monitoring, engine diagnostics, tampering alert mechanism, as well as geofencing. 
PROS:
User-friendly application

Better and Advanced ELD features as compared to other devices

Affordable Packages

Pictures can easily be dispatched through the app for insurance requirements

Easy installation process
CONS:
Buyers have to sign-in for a long-term contract
Where to buy it: https://keeptruckin.com/pricing
2. BigRoad ELD:
Even though the BigRoad ELD isn't the only ELD option in the market, it surely is one of the best devices available today. It flaunts a range of features, all available at a fairly reasonable price tag for ELD compliance. The BigRoad ELD has been designed for the truck drivers that wish to store their log files in their personal mobile device. In essence, this ELD has been designed to be used as a stand-alone app by the drivers and fleet owners.
Apart from the easy-to-go features, this app provides add-on features like location tracking with the use of Google Maps. This app also caters to a simplistic two-way communication protocol between the office and driver.
Not just that, with the use of the BigRoad, ELD drivers can get easy access to the upcoming hours with ease. The drivers can also fax, print, or email the device logs. Plus, there is the primary inspection form, which allows the driver to confirm that the road check has successfully been performed.
PROS:
Relatively Affordable

Fast Installation

DOT compliant

ELD Mandate Compliance

Provides Accurate Log Diagnostic
CONS:
Possesses Limited Functionalities and Features

Navigation not supported- Users need to install a separate GPS unit for Navigation purpose

Lacks advanced management functions such as idling reports, Macros, Workflow, TMS integrations, Engine Fault Codes, MPG Fault Codes, DVIR tracking, and so on
Where to buy it: https://www.bigroad.com/solution/dashlink 
3. Garmin eLog™ ELD:
The Garmin eLog ELD is popular for creating high-quality features for data sharing, data recording, vehicle navigation, GPS tracking, and many more. Garmin is one of the leading ELD companies dedicated to manufacturing top-notch ELDs for the truckers. Now, this device might edge on the pricier side, given its hi-tech features. However, the features are completely worth the investment.
The ELD is compatible with several Garmin devices that allow the truckers a chance to access data with ease. The information format and timesheets present within the Garmin eLog meets all the set standards for FMCSA. The fleet operators, as well as enforcement officers, can easily view all the fleet data logs via USB or Bluetooth.
In essence, the Garmin eLog ELD serves as a basic yet sturdy solution to ensure that drivers and fleet owners can adhere to the FMCSA laws. The best thing about the Garmin eLog ELD is the fact that it doesn't possess any downsides such as unclear tech-specifications or inadequate compliance standards for FMS. 
PROS:
No Contracts

No Subscriptions on a monthly basis

No 3

rd

Party Involvement

Easy Installation

Easy Operation
CONS:
Hefty Initial Price

No help can be acquired from 3

rd

parties

Might mistake ideal time with driving time
Where to buy it: https://buy.garmin.com/en-US/US/p/592207 
4. J.J. Keller ELD:
In the trucking industry, compliance is especially important. Among the industry leaders, J.J. Keller can easily be dubbed as the best and most respected name. During the 50s, the company was known for creating paper logbooks. Today, they rule the ELD compliance devices and applications industry as the maker of top ELD devices.
Fleet managers can automate the driver's HOS with minimal risk by using the J.J. Keller ELD device. With its big list of unique features, J.J. Keller is perfect for fleet owners with several vehicles to keep under the radar. The device offers add-ons such as GPS tracking as well as navigation requisites. The best feature of the ELD device is its straightforward usage with better compliance options.
The top-notch features packed within the J.J. Keller ELD are flexible, simple, as well as affordable. They are designed to collaborate with most of the vehicles, making it easier for the drivers to adhere to the HOS (Hours of Service). The J.J. Keller Encompass is particularly attractive when it comes to helping the fleets seek options to work beyond simple logs.
PROS:
Information can be stored with cloud services for as long as six months

Suitable for the fleets

User-friendly
CONS:
Connection Issues

Issues with AOBRD Upgrade with 2019 ELD

Unsatisfactory Customer Service
Where to buy it: https://www.jjkeller.com/shop/Product/J-J-Keller-ELogs-Solution
5. Samsara ELD:
The Samsara ELD is a fresh new entry in the market for truckers when compared to the industry leaders at present. Even as a new entry, this ELD device has undoubtedly made a name for itself in the market. This ELD functions as a cloud-based system to render supreme reliability. Plus, the Samsara ELD is very user-friendly and allows the users to adapt very easily.
Another benefit of opting for the Samsara ELD is the fact that it saves you a lot of money when compared to the competitors. The ELD provides you access to top-quality sensor data for the vehicle management system.
With the Samsara ELD's office tools and hardware, the customers receive a proven ELD compliance solution for proper coordination within the company. To add to that, it caters to better safety features with efficient fleet operation within affordable prices.
PROS:
Intuitive and modern design

 

"Plug N Play" Hardware

Ease of use

Easy Installation

24X7 Phone Support Based in the U.S.
CONS:
Hardware durability leaves much to be experienced

When used with the help of a tablet, its driver app can freeze at times

Many users claim of frequent drops in data connection
Where to buy it: https://www.samsara.com/fleet/eld-compliance 
6. Verizon ELD:
The Verizon ELD is packed with impeccable features that play a big role when it comes to adhering to the ELD mandates. Some of the most popular features provided by the Verizon ELD include GPS tracking, Vehicle Health diagnostics, Document scanning, safety alerts, as well as performance reporting.
Apart from that, users get access to modern-day compliance requisites like electronic logs, navigation systems, IFTA, Tire-Pressure Monitoring, as well as Two-way messaging. With Verizon ELD, you get access to streamlined operations, maximized productivity, reduced costs for operations, as well as increased profits.
PROS:
Reduced Operational Prices

ELD devices can be synced with the GPS system

Fleet Tracking

Allows the fleets to properly plan the deliveries and loads better

Lowered crash rates with reduced downtime for trucks
CONS:
Requires higher investment

Contract required

GPS technologies used by ELDs might seem a bit invasive for the truck drivers
Where to buy it: https://www.verizonconnect.com 
7. ERoad EHubo ELD:
The ERoad EHubo ELD is a perfectly reliable platform for fleet management that comes with cloud services. With the ERoad ELD, you get access to features such as tax compliance, fleet tracking, ELD, as well as security compliance management. Moreover, the device comes with features that allow the trucking companies to monitor and handle all the essentials for electronic compliance.
If you are looking through the electronic logging devices review, this device packs-in features such as real-time notifications, auto-data capture, as well as tax-audit reporting. Best of all, the software also integrates in-vehicle proprietary for data recording. The use of this device can easily be understood by the fleet managers and truckers.
PROS:
PIT Verified

Accessible Use

Certified Accuracy

Cost-Effective

Better Ability for Fuel Tracking
CONS:
No Facility for GPS Tracking

Customer Support just during business hours

Smaller Screen
Where to buy it: https://www.eroad.com/solutions/eld/ 
8. Gorilla Safety ELD:
Founded in the year 2013, Gorilla Safety is a popular fleet safety and risk management company. The company has integrated the best of ELD requisites in its device to ensure it stays ahead of the competition. Gorilla houses an entire section that is dedicated to the proper training of truck drivers in order to help them conform with the latest rules & regulations on the road.
Another popular feature catered by the Gorilla Safety ELD is the documents management option. In order to boost the usability and lower any complications, the device is also topped with a plug-n-play installation process with no technical skills required.
PROS:
Reasonably Priced

Highly Durable

Better Risk Management Services

Unique Tools for Fleet Management
CONS:
Users have reported issues with the customer service

Incomplete Web Portal and Applications

Lacks logging and basic tracing features
Where to buy it: https://gorillasafety.com/eld/ 
9.
Transflo T-Series ELD:
A comprehensive form of ELD device, the Transflo T-Series ELD, allows for real-time communication when on the road. Moreover, the device comes with features such as cost-effectiveness, ease-of-use, faster application, and many more. If you need an ELD for pickup trucks, this particular option should definitely be at the top of your list.
Even though most of the top-notch ELD solutions tend to be slightly on the expensive side, the Transflo T-Series ELD will surely adhere to your budget with all the necessary features in place. This groundbreaking ELD device comes with efficient hardware that helps the fleet managers with ease in the respective business activities with cost reduction.
Critical Transflo T-Series ELD features include access to the vehicle location, data collection for each load, as well as improved efficiency.
PROS:
It comes with its very own data/cellular connection

Ease of use

Compact designs

Installation within minutes
CONS:
Poor customer service reported by users

Status malfunctions reported by the users
Where to buy it: https://transflo.com/fleet-solutions/telematics-elds/ 
10. CarrierWeb ELD:
CarrierWeb, a time-tested multi-national company dedicated to transportation technology, flaunts the CarrierMate as their prime trucking product. When talking about the market, there are numerous models with varying resolutions & operating systems. However, the overall experience is fairly similar in nature.
Moreover, the CarrierMate ELD caters the users with modern features such as messaging, DVIR, GPS tracking, eLogs, IFTA mileage reports, and so on. You can also bring in the ALK CoPilot GPS Navigation but for an additional fee of $7 per month. Not just that, the unit also helps track the workings of the engine along with the idling hours. The product also enables users to plan vehicle maintenance.
PROS:
Fairly Affordable

Easy Installation

Advanced features supported
CONS:
Looks a bit outdated

Cumbersome process for log edits

Absence of latest features for mandate compliance
Where to buy it: https://www.carrierweb.com/solutions/carrier/ 
11. Omnitracs XRS:
The Omnitracs XRS comes as an excellent ELD compliance product for the fleet services that need a low-cost and entry-level BYOD hardware model. The device also provides a "Relay" box that plugs straight into the diagnostic port of the truck. Users can opt for the Relay option to communicate with any Android smart device that you own and use it wirelessly via the Bluetooth services.
One of the most significant benefits of this ELD is the fact that it caters to the services at zero-upfront cost. This feature is great for the ELD owners on a budget that need top-notch features.
PROS:
Works perfectly with high-quality phones and tablets owned by the consumers

Ease of installation and removal

Inexpensive or small up-front pricing
CONS:
Driver process can be rigid, and mistakes can be easy

All communication goes on via tablet, easy disabling

Involvement of multiple vendors, cell provider, and XRS
Where to buy it: https://www.omnitracs.com/xrs 
12. Coretex Drive ELD:
The Coretex Drive ELD has been tailored to suit the needs of the vehicle drivers with continued user-friendly features added with time. As of now, the device continually runs on the full-size Coretex Android Smartphone that is of 8 inches. Plus, the ELD device houses a range of the high-value features for fleet management like DVIR, Driver Messaging, as well as Navigation.
Apart from that, using the Coretex Drive ELD gives access to a solution that brings in optimum features such as tracking, DVIRs, checklists, messaging, Trucking navigation, IFTA data acquisition, Vehicle Service Management and so on. Other technologically advanced features brought in by the Coretex Drive ELD include HD-fleet visualization, fleet operator control, as well as optimization to operate on TomTom Bridge and Coretex-supplied tablets of the Samsung make.
PROS:
Driver Behavior Monitoring

Integrated Cameras

Easy-to-use Dashboards

Management of compliance obligations
CONS:
Pairs only with certain tablets
Where to buy it: https://www.coretex.com/products/solutions/eld-compliance/ 
13. Master ELD:
The Master ELD comes with a range of powerful features suited to both fleet management and ELD compliance. With this device, you get access to affordable, top-notch features such as FMCSA/ELD Mandate Compliance, Messaging, Easy Audit of Driver Logs, GPS Tracking, IFTA, Location Sharing, Driver Scorecard, Vehicle Diagnostics, and many more.
Master ELD Device delivers exceptional reliability and accuracy for the HoS logging. Not just that, the product has also been designed to enhance the ease-of-use for the fleet operators with added convenience. This power-packed suite also caters affordability along with proper usage of the intuitive designs of this product. The Master ELD with time has proven to serve perfectly for small as well as large fleets.
PROS:
Intuitive Design

Ease of installation

Free Application with Device

Affordability
CONS:
Application Malfunctions

No option for split sleeper

No presence of offline mode

No exception for 16 hours short haul
Where to buy it: https://mastereld.com/ 
14. Switchboard ELD:
With the ELD Mandate 2019 in place, almost every fleet system manager needs an affordable fleet device. If you are someone looking for a reliable ELD device, the Switchboard ELD might be your best option. Talking about the market, Switchboard is comparatively new with updated features. Even as a fresh entry, this ELD has surely made a mark among its users.
It is perfect if you own a small number of the fleet with a need for ELD compliance. It adds another level of safety for the fleet managers to concentrate better on driving & staying safe. With the Switchboard ELD, you can choose from compatible devices of your own or opt for a dedicated tablet for ELD by Switchboard.
PROS:
Sturdy platform designed for the fleet to function perfectly

Affordable Pricing

ELD Operational on Dedicated Tablets as well as Personal Devices

Possibility for Switching to the Personal Conveyance

Messaging and Log Editing
CONS:
No diagnostics for the engine

No speeding alerts or built-in navigation system

No process for document capture

The system for log editing can become massively confusing with large fleets
Where to buy it: https://www.onswitchboard.com/electronic-logs/ 
15. Blue Ink Bit ELD:
Another popular choice among ELD providers in the market is the Blue Ink BIT ELD. This popularity is attributed to features such as the effectiveness and affordability of this device. As opposed to popular ELDs sold in the market, the Blue Ink ELD is comparatively easy to operate and install.
Another go-to functionality of the device is log accuracy with speed surpassing the basic halt limit of 5 meters per hour. If the users stop their truck but fail to correct their duty status themselves, the Blue Ink BIT ELD can change the same automatically after an interval of 6 minutes to the On-Duty-Not-Driving status. Apart from that, the device features robust hardware that can be installed easily.
PROS:
No monthly fee required

Easy installation and use

Can be shifted to a different vehicle

Ensures enough logs to set the cycle

Notifies you about the flag issues present in a vehicle

Set up the vehicle maintenance schedules

Manage and access the driving records

DOT and FMCSA compliant
CONS:
Limited functionalities dedicated for management of larger fleets
Where to buy it: https://blueinktech.com/eld.php?ref=bit_fmcsa 
16. GEOTab ELD:
GeoTab ELD is another go-to ELD and Fleet compliance solution for the truckers. This ELD device allows the fleet managers a chance to properly analyze the information while responding to several issues in real-time. The basic GEOTab ELD features include things such as GPS tracking, HoS, IFTA, Business Integration, DVIR, and many more. With the GEOTab ELD, you get the option to choose from Cloud ELD or Basic ELD solutions.
The GEOTab comes with a simple installation process with easy use. The GEOTab also comes with 4-different plans, which are Base Plan, HOS Plan, PRO Plan, as well as the ProPlus Plan. With options such as increased inspection & record-keeping efficiency, the GEOTab ELD caters better ratings for CSA Safety.
PROS:
Highly compatible with various platforms

Better Logs Accuracy

Simple Installation

Highly Reliable

Ease of Use, no need for the pairing process

Reduces the administration costs

Improves the CSA ratings for safety standards

Minimizes the violations with accident prevention

User-friendly Driver Interface

FMCSA Registered
CONS:
Maps tend to be a bit clunky

Setting up the maintenance reminders can be a little tricky

Historical tracking function for the trip can be a bit better
Where to buy it: https://www.geotab.com/fleet-management-solutions/compliance/ 
17. Omnitracs IVG:
Omnitracs IVG is a reliable and robust ELD that caters to an array of tools and features for the clients or fleet managers. If you need the top-ranking ELD mandate solution, getting your hands on the Omnitracs IVG could be a great way to adhere to the compliance requisites.
This particular ELD device brings you a simplified and scalable ELD solution with next-gen features. If you need the best solution for profit optimization by investing minimal, the Omnitracs IVG serves you best-in-class features. The device has also been proven to be compliant with the ELD requirements to help avoid penalties and fines. It also helps the drivers improve the productivity and safety among the fleets.
PROS:
Support for various vehicles

Multiple tech-updated features

Geotab also comes with an impeccable online reputation
Where to buy it: https://www.omnitracs.com/resources/omnitracs-intelligent-vehicle-gatewaytm-ivg 
18. Drive ELD:
If you need an intuitive, easy, as well as an inexpensive solution for the ELD mandate, you should definitely invest in the Drive ELD. With literally no such hidden fees, the Drive ELD assures you no commitments for the long term. It also assures every add-on driver that can be paired with this ELD is free of cost. Apart from that, customers also get 24X7 support via email or phone call.
As a durable and compact device, the entire setup process just takes a couple of minutes. It can easily be synced with the use of the Bluetooth facility. Moreover, the device has HoS logging that is completely compliant with the ELD FMCSA mandate. The Drive ELD records all the real-time user information over the device while securely storing the data via a cloud-based system for proper storage.
PROS:
Serves fleets of different sizes

Excellent customer service

FMCSA Certified

Fair trucking ELD price
CONS:
Occasional System Glitch Reported
Where to buy it: https://www.drive-eld.com/pricing/ 
19. Rand McNally ELD 50:
The Rand McNally ELD 50 serves a line of useful compliance options for your fleet that surely deserves your attention when it comes to fleet management. The device can provide its users' 24X7 access to the stored HOS data up to 8 weeks by connecting with the web portal. Apart from that, the system can automatically set the configurable fleet speed limit, which eventually encourages safe driving.
The Rand McNally ELD 50 comes with several enhanced communication options for the fleet system, which helps improve the performance of the fleet service. These top-notch features provided by the ELD device enable the users to create customizable email templates as well.
Another factor that makes Rand McNally ELD 50 a top choice is the fact that the vendor provides you with a 100 percent money back guarantee; after you have used the service for 3 months continually, you can get all your money back. Isn't this an amazing deal?
PROS:
This device is easy when it comes to installation

Trusted GPS feature for drivers to rely upon

Significantly lower fleet ownership costs

Comes with a single plug-in cable for the diagnostic port of the truck
CONS:
There are certain reports related to software bugs and hardware problems

The ELD device feels a little bulky and might not be perfectly user-friendly

Initial touch screen navigation can be a bit difficult
Where to buy it: https://www.randmcnally.com/product/eld-50 
20. Stoneridge EZ-ELD:
The Stoneridge EZ-ELD has recently become one among the popular digital ELD providers with industry experience of 60+ years. The device comes as an all-in-one solution that involves no particular contract whatsoever. The users are in complete control of the duty status compliance and input with this Stoneridge EZ ELD device.
With its interchangeable connectors and multiple adapters, these devices can be transferred from one vehicle to another with the use of the 6-pin, OBDII OBD, as well as 9-Pin Ports. The package you receive is inclusive of 4 different adapters.
PROS:
No hidden costs

Sold individually

Stress-free and secure

Quality Product

Strong and resilient designs
CONS:
Issues with connectivity

Customer service unresponsive

Throws several QR codes in one go at times

Higher upfront cost as compared to other ELD Devices
Where to buy it: https://www.stoneridge.com/q_product/ez-eld/ 
21. Linxup ELD:
The Linxup ELD device is offered by the global ELD manufacturer LInxup that provides assets for fleet and ELD management. This unit has been designed to aid users with various mandate compliance, asset tracking, as well as fleet management. Linxup ELD also helps you comply with the DOT Audits. That is why it is one of the preferred solutions for owners and operators working with the fleet industry.
With features such as FMCSA compliant, dedicated data plans, duty status change, roadside inspections, the Linxup ELD is just what you need. Best of all, it alters you of any critical violations made during the fleet operation hours.
PROS:
GPS Tracking

Complete fuel management

Free trial

Helps monitor the drivers' behavior

Better CSA Score
CONS:
Tends to be on the expensive side
Where to buy it: https://www.linxup.com/gps-trackers/eld-devices.html 
22. Pedigree ELD Chrome:
Formerly termed as the FleetPOV, the Pedigree ELD Chrome can record the critical data for compliance in an electronic way. This device also helps record data like driving hours, reports for vehicle inspection, fuel receipts, as well as state mileage. Apart from that, this device can be used for things such as dispatching and electronic version of work orders.
In an effort to allow enhanced visibility for the fleet, the ELD Chrome supports capabilities like IFTA, DVIR, FMCSA-Certified, Fuel Purchase Form, and many more.
PROS:
Offers better visibility and control

Highly scalable and expandable

Provides better visibility into the fleet system

Offers an automated reporting option

Offers unique tools for HoS

Portable solution for ELD
Where to buy it: https://www.pedigreetechnologies.com/eld/
23. Konexial My 20:
With Konexial My 20, even the basic subscription is enough to get you going. With its cheapest subscription, you get a chance to adhere to all the important requirements as well as mandates set in motion by the FMCSA. One thing you need to note is the fact that the My20 solely relies upon the use of exterior devices with Bluetooth abilities in order to transmit and relay information in the best way possible.
However, if your fleet is decked with a 6-Pin port, you might have to consider another option as the Konexial My 20 can only support the 9-Pin standard connectors. In order to get it connected with the fleets, you can buy an all-in-one adapter that is best suited for your device.
PROS:
Feature-packed ELD device

User-friendly application

Simple installation

Impeccable customer service

Affordable
CONS:
Connectivity Issues

Random Changes for App Status
Where to buy it: https://my20eld.com/collections/products/products/my20eld
24. Rand McNally HD-100:
The latest Rand McNally HD-100 device is another low-cost alternative for the classic version of the TND 765. This simple box can easily be plugged into your vehicle diagnostic port. If you have already used the TND 765, the application provided with HD-100 will seem quite similar and user-friendly.
Another thing you need to know is that this HD-100 doesn't actually use the Bluetooth services. Instead, this device uses WiFi for the same. It tends to offer a long and reliable connection. The Rand McNally HD-100 is actually a simple Bring Your Own Device model with unique capabilities that make it an excellent choice for both small and large fleet owners.
PROS:
Communicates even with the display off

Low ownership costs

Easy Installation
CONS:
No navigation

A bit outdated device

WiFi connectivity to the HD 100 tends to limit other usages on its tablet
Where to buy it: https://www.randmcnally.com/product/hd-100
25. VDO Roadlog ELD:
If you need a business solution that allows convenient, affordable, and secure compliance with the FMCSA requirements, the VDO Roadlog ELD is just what you need. The thing you will surely love about the system includes features such as IRP, IFTA, Driver Logbook Automation, as well as data archiving.
This stand-alone ELD mandate device is easy in terms of installation. It can be used as a device that features plug-n-play options. Apart from this, the device comes with a line of capabilities and features for the drivers, fleet managers, as well as owners.
The VDO RoadLog upfront cost is $299 while the monthly charges are $19.99 for advanced plan. However, if you go for the VDO RoadLog Office Solo version, you do not have to pay any monthly fee.
PROS:
Affordable ELD with no monthly fees

Vast functionalities with the ELD

Relatively easy setup

Reliable and swift

Better tech support

Accurate data logging
CONS:
Drive key might go bad in time

Slower in terms of reaction and input time
Where to buy it: https://www.vdoroadlog.com/videos/choosing-hardware-vdo-roadlog-eld/
26. EZ Logz ELD:
The Ezlogz ELD platform is one of the unique ELD compliance and logistics platforms that provides a safe space for the truckers and fleet managers. Apart from the crucial compliances for ELD mandates, this platform is known to offer features such as social media, weigh station, trip planning, POI maps, chat options, CB Radio, logbook, and so on.
Despite all these top-notch features, this particular product has been designed to keep things on the easier side. With the Ezlogz ELD device, you can plan things on the go while navigating through the road. It also allows easy communication while on the road with the fleet managers. With an assortment of technical features, this tailor-made option suits your critical fleet management needs.
PROS:
Allows easy logs transmission to DOT via web services or email

Supports IFTA and DVIRs

Features messaging option that is two-way

Accurate diagnostics for the engine including faults & MPG Info

Docent Scanning Support
CONS:
Customer service can be better

The system might freeze at times
Where to buy it: https://ezlogz.com/pricing/
27. 3MD Inc:
If the latest deadline for the ELD mandate has you on the run, you should definitely pick the 3MD Inc as a beginner. While this device can be on the pricier side, it surely provides a long list of security features that help with in-depth fleet management, safety, as well as compliance.
With the 3MD Inc in place, you will get access to top-quality features such as real-time tracking, HoS compliance, data accessibility, fuel receipts, BOLs, IFTA Reporting, Multi-language support, etc. If you are worried about fuel being mismanaged by your truckers, 3MD Inc will definitely help manage the fuel with better efficiency and save you a lot with time.
PROS:
Perfect for beginners

Intuitive Interface

Multi-lingual

Better fuel management

Certified ELD compliance
CONS:
Fleet owners and managers can't go for basic plans

Upfront basic plan payment can be a bit expensive

Expensive premium package
Where to buy it: https://3mdinc.com/
28. Teletrac Navman ELD:
The Teletrac Navman ELD has been designed to work as the best and feature-loaded solution that helps fleet managers and truckers adhere to the ELD and FMCSA compliance requisites. Once installed properly, the device automatically records critical data like vehicle operational data, driver activity, HoS, and RODs. The users will also gain an opportunity to edit some of the manual entries.
Just like any other ELD device, this particular option is sure to eliminate the heavy paperwork hours. The device can funnel features via a single platform with critical elements considered, such as DVIR, ELD, and IFTA. With time, this fleet can also aid in the improvement of the profile with regards to CSA (Compliance and Safety Accountability).
PROS:
Accurate ELD data transfer

Easy installation

Impeccable navigation tools

Multiple training programs

Comparatively affordable

Pay-as-per-use model
CONS:
Complicated user interface

Unreliable ELD hardware

Questionable customer support
Where to buy it: https://www.teletracnavman.com/our-solutions/compliance/eld
29. Zonar ELD:
The Zonar ELD Systems have managed to innovate the way ELD compliance work. They have also transformed the way vehicles are maintained. With the Zonar telematics solutions, users can easily adhere to all the compliance requisites. It also enables the back-office management and drivers to track the driving time.
Zonar provides a range of solutions that allows businesses to improve accuracy with reporting and logging. Apart from that, you can also enhance the safety standards, reduce the overall truck uptime, and brings down the fuel expenses. 
PROS:
EVIR systems designed for proper vehicle inspections

Automated and tamper-resistant

Sturdy hardware for display

Driver interface user-friendly

Modern and sleek design
CONS:
Confusing

Awkward process for log correction

Improvement needed for customer support
Where to buy it: https://www.zonarsystems.com/
Buying Guide for Best ELD Device
ELD Costs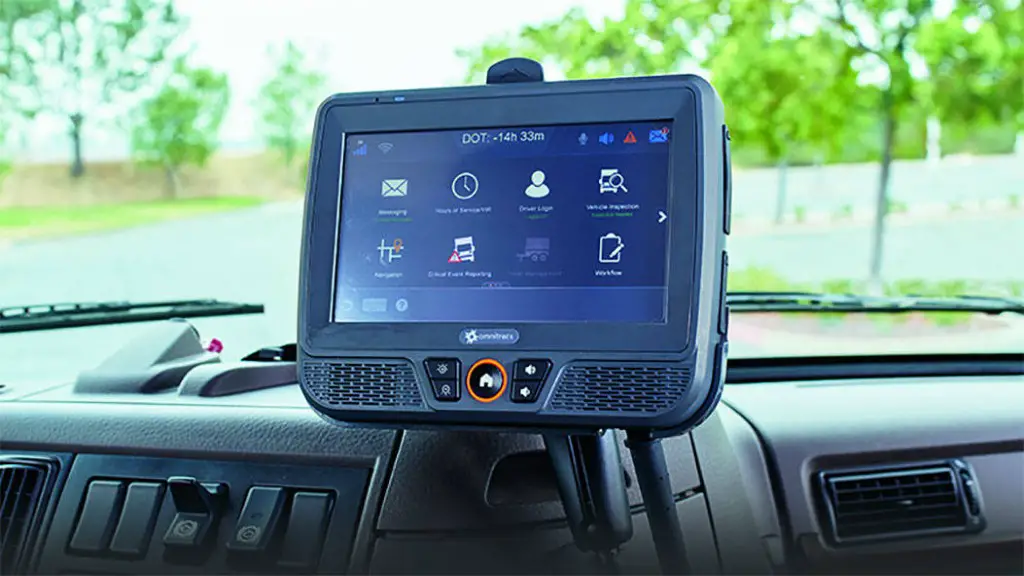 The cost of your ELD device can vary as per the vendor you pick and the features they provide. You can either go with the vehicle-installed Electronic Logging Devices provided by the vendor or pick the BYOD (Bring Your Own Devices) option as hardware choice for tracking the HOS (Hours of Service). The option you pick will greatly manipulate your final number for the electronic logging device price. Certain things might get pricey with the ELD mandates, but it is as necessary and unavoidable on the road if the devices provide worthy features. 
There are several top-up features to help you increase the safety and management protocol for your fleet system. However, apart from the basic free version features, users can pick ELD features to make their system seamless and top-notch.
Up-Front Costs for the Equipment
Now, several fleet management service providers might charge you zero upfront fees with a higher monthly fee. On the other hand, there are various top-notch ELD service providers that charge you a small upfront cost with dropped down monthly and yearly charges. Depending on the features you require for your ELD management system, you can pick either of the two.
If you are on a budget, picking the ELD services with zero upfront fees could be the right move. However, if you plan on saving in the long run, the key is to opt for an ELD with a certain upfront price and reduced monthly or yearly charges.
Installation Fee
Now, most of the ELD services provide free installation. However, some of the elite versions of the ELD might charge you a bit for installation, especially if your fleet isn't of the latest make. So, if you are searching for the ELD devices for sale, you should look around for its installation fee.
Monthly Service Fee
Depending on your budget, you can either go for the monthly service fee or pay up for the complete year. In the latter case, some of the vendors might provide you instant discounts that help you keep up to your budget and invest in affordability.
Is the ELD Approved by FMCSA?
Prior to making any final decisions about purchasing an ELD, you need to take some time and check if the device you plan on purchasing is registered and approved by the FMCSA. In general, it isn't advised for one to purchase the ELD solutions from vendors that haven't been listed over the FMCSA approval list.
With a renowned vendor on the list, you get access to a product that adheres to the technical specifications of ELD requirements. Not just that, the vendors registered with FMCSA are self-certified with proven features to adhere to the FMCSA standards.
Hardware Compatibility & Ease of Use
With technology changing so rapidly, it is critical for users to ensure that their ELD is compatible with the fleet system. Failure to check the same results in partial or total replacement of the ELD with other add-on purchases for the fleet owners. If you happen to manage or own a fleet system, you will surely have vehicles of various models and makes being managed under you.
That is why it is advised for the fleet users to get their hands on an ELD device that functions in sync with different vehicles regardless of the make. In various ways, getting access to a universal ELD solution helps you save a lot of time and money.
For example, you won't have to train the drivers and management personals anything about operating or installation of multiple systems at regular intervals. 
Fleet Management System and Configuration
In general, the ELD providers cater to device fleet management in the best possible way. That is why you have to check whether the ELD providers cater to features for fleet management too. With this particular service, it can be easier for the truckers to manage the truck via the ELD devices.
In turn, this helps improve the efficiency and productivity of the fleet system. You need to get your hands on the devices that are entirely configurable, provide continuous upgrades, as well as offers regular updates. As per basic rule, top-ranking ELD devices should provide several features apart from minimum info that is required for the RODS reports.
An Event-Based Solution
Most of the ELD solutions tend to operate by using time-based mannerisms. With regard to this, the solution is to ensure the fleet location with its speed detection, followed by the storage of data. Depending upon the ELD being used by you, this particular time ping occurs at a regular interval of 1-15 minutes. This data helps ascertain things that could have happened with the vehicle when it wasn't in communication.
There are several things that might happen to the vehicle within a small time frame. In order to gather accurate data, the key is to get your hands on an event-based solution.
Cloud-Based, Robust ELD Models
Regardless of the way ELD devices are used, the cloud-based ELD options tend to be far more superior as compared to the conventional variety of ELDs. With these devices, the thing one needs to remember is the fact that HOS or Hours of Service is critical to the pertinent success of the business.
That is why the users need to emphasize on the ELD solution's reliability. The ELD solutions that leverage the use of cloud computing tend to prove robust as well as reliable in the long run. Some of the best benefits of opting for the ELD with cloud services include:
No requirement for wireless pairing

Better reliability

Accurate log maintenance with ease

Superior battery life

Compatible with multiple platforms

Coverage consistency
Continuous Off-Grid Logging
Most of the top-notch ELD devices popular in the trucking industry tend to rely upon the cellular network availability for recording and data transmission. These types of products do not function properly when away from the data coverage area.
In many cases, even limited cellular network coverage can affect ELDs functionality. When locating the best of the ELD devices for the truck, you need to get the one that isn't affected in any way by the cellular coverage issues.
You also have to ensure that your device continues logging things even when its signal is unavailable or limited. During the outage period, several top-ranking units are created to store and collect data on a smartphone or tablet connected to the ELD devices. The cloud-based models tend to store data safely with easy retrieval whenever needed.
Enhanced Safety Features
If you own or operate a fleet system, you must know how critical it is to maintain the best safety score. Costly on-road violations tend to eat into the profits while rendering you less popular among the brokers and insurers. That is why there is the need for investment in a classic ELD solution with scope for proactive violations management before inspections are carried out on the road.
Several ELD providers cater a line of the in-app notifications that allow you to steer clear from different violations. With these features incorporated into the ELD solutions, one can avoid different on-road violations like inspections with proper maintenance of impeccable CSA score.
Conclusion
With all these features and facilities known to you through these ELD reviews, the process for picking the perfect and best ELD devices gets easier. There are several solutions out in the market that has been tailored to meet the specific requirements of the clients. So, whether you have been looking for an affordable solution or feature-packed ELD, these top-ranking fleet management solutions are surely the answer to all your needs.
This complete guide will surely provide you a great idea of things one can expect from certain market-leading ELDs. When purchasing your ELD, you need to keep in mind that your purchase should always come from a trustworthy provider. Always look for any hidden charges that might hamper you later on the road.