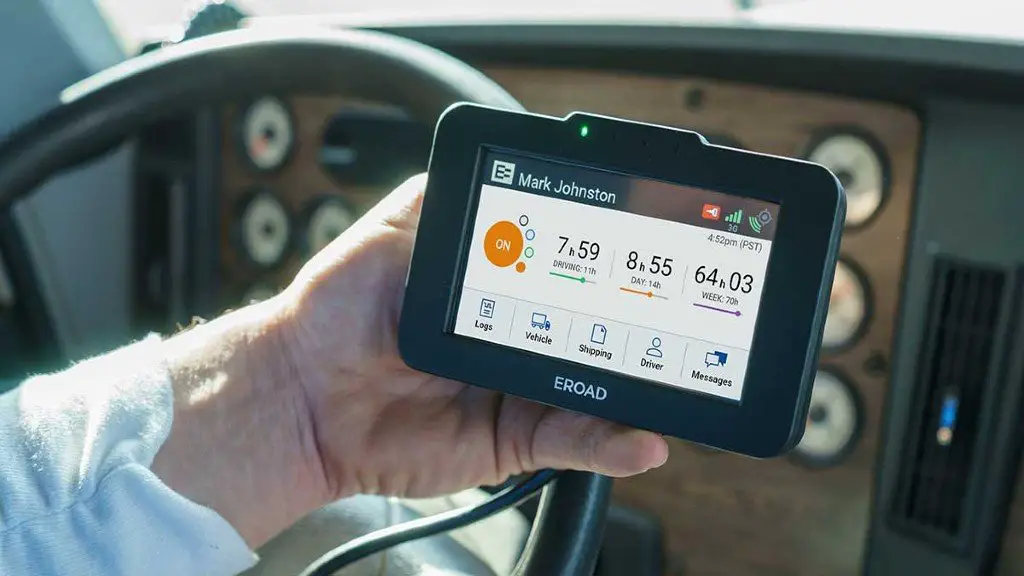 Eroad is not a new name and people already know its products. Now, it brings Eroad ELD for us that has everything we need, including the compliance and different fleet reports. If you need surveillance for your business, Eroad will do it for you.
The device was also tested by PIT, so consider it safer than the older ELDs. The company claims it as 100% compliant. A thorough inspection s it an attractive device. Moreover, it is an economical product having various monthly plans.
Key Specifications
Manufacturer
Eroad
Features
Display Device
Type: Dedicated
Transmits
Email / Web Service
Pricing

$ 0 upfront
$ 35 monthly
$ 1260, 3-year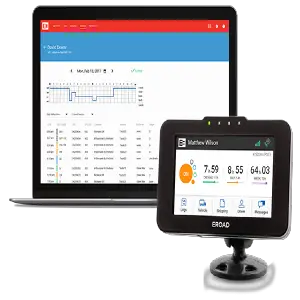 Eroad ELD reviews by drivers are amazing because they cannot just log, but can transfer the record as PDF files. The email facility is available via web-portal. Its app is simple and the back-office can manage it easily. It can store data for drivers, managers, and fleet owners.Benefit For Who?
The owners can customize Geofences and can also add shipping areas. These settings allow owners to monitor their drivers. The DVIR record also helps fleet operators find vehicle issues and they can fix it on time. The software sends alerts regarding all kinds of small or large defects.
Let's look at all features in detail:
IFTA Reports
This feature is essential for every fleet otherwise, the surveillance will fail.  The records regarding tax filing are easy for us now due to Eroad. We can have fuel data and mileage reports at our office. It makes tax calculation easier for all fleet operators.
Compact Design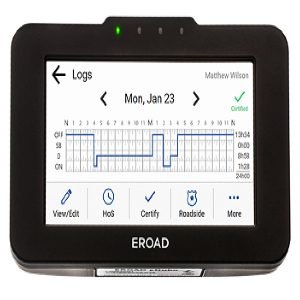 The design of the Eroad is compact but equipped with high technology. You can install it easily as it does not take much space. The display is also clear and the drivers can operate this ELD while driving. Besides, new drivers can learn it fast through a manual guide and video tutorials.
Saves Violation
This device saves drivers from HOS violence by keeping the entire record. The ELD can regulate whatever event comes while driving, making drivers safe. The vehicles will also remain safe if something happens.
The managers can monitor the driving speed through a virtual speed camera. Moreover, the dashboard has an over-speed feature that warns you regarding driving behavior. These features reduce the risk of any kind of liability but if it happens, you can deal with it before time.
Best Management Tools
This ELD has all the management tools for the fleet owners. If you manage a fleet through managers, they will get the necessary tools. The device gives access to Geofence and also prevents accidents by warning the back-office about speed.
From assets to drivers, the device can track them to know the exact scenario. All these facilities prevent additional fleet costs, and the business grows more. Drivers become more productive when they know they are under surveillance all the time.
Compatible with Wi-Fi
Eroad provides cellular data with its device, making navigation easier and faster for all users. This feature helps drivers save money that goes into buying a separate internet connection. This facility is available through a specific subscription plan, so you have to choose accordingly.
However, the ELD is compatible with Wi-Fi and network data. The app is secure and no one can steal your personal data. But, make sure you use fast internet like 4G to help app and device respond faster.
Follows Exemptions
Fleets have to face various exemptions as violations can result in penalties. Eroad ELD reviews tell us that this device is satisfactory in all ways. Whether it is a 30- minute break or 16-hour unfavorable events, the device will follow the exemption, coping with every situation.
Inspection and HOS reports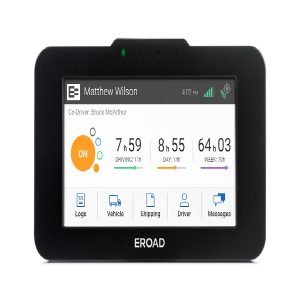 The ELD along with its software sends alerts if the hours of service lose their balance. These hours should not be more or less and it is often hard for drivers to keep a check on it. But, Eroad helps in maintaining HOS records and the alerts help drivers correct it immediately if it's about to violate.
The device provides the timesheets with HOS data and you can download them from anywhere through the app. These sheets also include distance covered by the vehicles during those service hours.
The CSV design of the logs helps managers in making payments through simple navigation. Moreover, the drivers are always ready for inspection because they have the FMCSA certificate. Drivers can deal with road inspectors pretty well because they trust this ELD.
back to menu ↑
Eroad ELD Pricing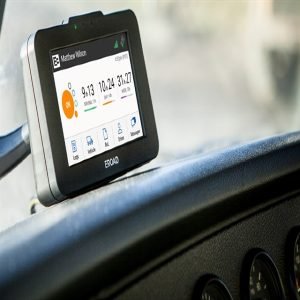 If you want multiple price options, you should not go anywhere other than Eroad. The company sells three different plans, including basic, mid-level, and advanced. Eroad ELD cost for a basic plan is suitable for individual drivers as they can pay only $35 per month.
Whereas, the mid-level plan suits fleet owners because it costs $45 per month. But, it brings more features than a basic plan. 
However, if you need advanced tools, you should select the advanced plan. It will cost you $ 60 per month.
All the plans include an activation fee for the device that is $35. Whatever plan you buy, you will get customer support. You can also access the tutorials by visiting the Eroad website.
PROS:
Compliance and certified

Tracks fuel consumption

Economical and strong

Quick data access

Accurate reports

Multiple price plans

Includes warranty
CONS:
Lacks GPS

Unattractive display
back to menu ↑
FAQs
Is there any fixed price plan for ERoad?
No, it has three price plans, including the basic, advanced, and mid-level. These plans vary in terms of features.
How good is compliance?
It is a reliable device and has a certification by FMCSA.
Does ERoad offer GPS?
No, you cannot have GPS with this ELD. But, you can buy this service separately.
back to menu ↑
Conclusion
ERoad ELD is an effective device with all basic and advanced features. The cost varies according to the package. You can choose a plan according to your budget. It is a certified device according to the FMCSA regulations.
It includes HOS and IFTA reports, which are accessible from a smart device through a mobile app. It also records data like driver status and fuel usage. However, it lacks GPS that you have to get separately.