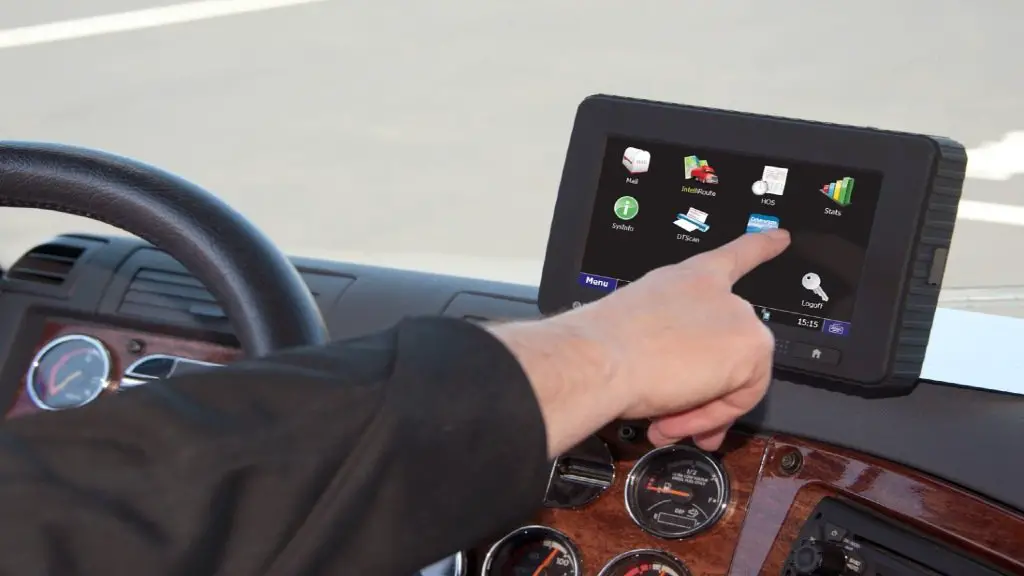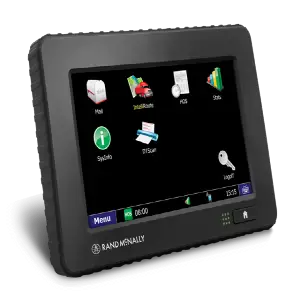 Truck drivers and fleet operators are well aware of Rand McNally. Now, they have a better version of it that is TND 765.  The gadget is compact unlike others having several wires. Even a newcomer to the fleet industry can learn to operate it in a little time.
You would have read the Rand McNally TND 760 review but the name has now shifted to 765. The company wanted to introduce something new in the same old hardware. Each feature is faster than before, so it is a worthwhile product.
You will get a combination of tracking and networking at a reasonable price. The e-logs are according to the state laws, so it helps a lot in the transport business. The users are already familiar with navigation, so they will not have to waste time in understanding it.
Some basic features of ELD 765 are as below:
Accurate reports, including truck maintenance

Driver performance and HOS reports

Detailed mapping

Alerts about critical events
Key Specifications
Manufacturer
Rand McNally
Features

FMCSA
GPS
DVIR
Fault codes
HOS

Display Device
Transmits
Email / Web Service
Pricing

$30 monthly
$550 upfront
$1630 for 3 years
A Compliant Device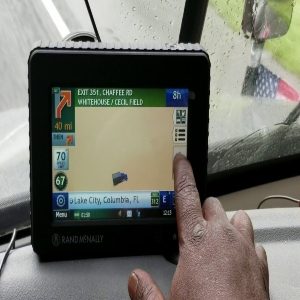 The drivers know how accurate should be the hours of service and this ELD helps them in this regard. The device warns drivers when the HOS limit is about to cross. These alerts are either in the form of beeps or you get the notification through the app.
Including Accessible Data
With the help of a web portal, all users can get the reports. The fleet owners can stay alert of their assets, including vehicles, drivers, and back-office staff.
Advanced Routing
Unlike the previous device, Rand McNally ELD765 offers routing according to the load type. Besides, it also depends on the vehicle's dimension including weight, height, and width.
The navigation also guides users about fuel stations, restaurants, workshops, and parking lots. Hence, without going anywhere, the drivers can resolve their issues on the road.
Two-Way Communication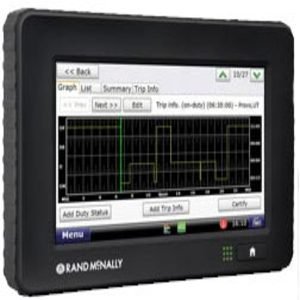 The users can send text or attachments and can also receive them. These messages keep users in touch with each other. The user also gets facilities like text-to-speech, and Wi-Fi, etc. However, they can also use cellular data in specific situations.
Tracks Vehicles
The condition of your vehicle will stay on the front due to this ELD. Like, you will know if the vehicles need any repair. The device is compliant with regulations such as 49 CFR, 396.13, as well as 396.11.  The online reports are available through GPS.
Easy Operation
If you come across TND 765 for sale, don't hesitate to buy as it is an effective product. The hardware has a wide display with a touch operation. The drivers can operate it easily while on the job.
How many features you get depends on the palm you choose. Likewise, the cost will also vary according to the plan. 
Quick to Start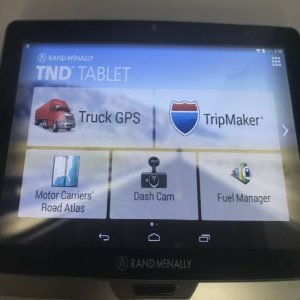 The user does not have to call professional help to operate this ELD because it has a simple system. You can place an order, get the device, and install it in the truck, so it's that simple. You can install it without opening the dash panel.
Within 15 minutes, you can start using the Rand McNally ELD 765. Similarly, if you have to remove it, you can do it in little time.
Tracks Speed
The device also provides a safe drive mode that will prevent speeding. The managers can also warn drivers by monitoring their driving behavior. Controlled driving prevents drivers from penalties, reducing the additional costs of the fleet.
The driver also knows his location; hence, he can reach there on time. The device also helps drivers navigate the location of the customer, in case, it is a cab fleet.
back to menu ↑
The Cost
The cost of this ELD varies depending on its plan. There are various plans to choose from. Like, the company offers a basic plan, EOBR plan, and enterprise plan. 
All these plans have certain features to offer. However, the basic plan has only basic features. You will get unlimited features with advanced plans. Like several other ELD devices, it has an upfront cost such as $550, and $30 is the monthly cost.
The user can get a 3 years' subscription by paying $1630. The entire cost reveals that small fleets may like it more than the large enterprises. The individual vehicle drivers can also avail many benefits through the Rand McNally ELD 765.
Pros
Effective GPS

Easy to understand

Involves less effort

Simple to operate

Strong features

HOS reports

FMCSA compliant

Superb routing
Cons
Touch screen creates issues

Old back-office tools

Issues with speed alerts

Bugging happens
back to menu ↑
FAQ
What is the difference between TND765 AND 760
 Both are the same, in fact, TND 760 was its old name, and now it is 765. However, the plan names may be new by certain companies.
How many wires do I require to install Rand McNally ELD 765?
You don't need any extra accessories, as the device has one wire attached to it. Just know your port where you want to plug in this device.
Are all features new?
Other than some back-office tools, 765 has up-to-date features. The company has to improve certain tools.
back to menu ↑
Conclusion
By comparing the above review of TND 765 with older models, you can decide better. In general, the device is good though some features are old. The users already know the hardware; hence, its installation or removal does not take time.
Just one device and wire will help you connect to several features. But, you need to work through a web-portal. The e-log process is easy to understand and new drivers can also learn it fast. It has high-end navigation and tracking that helps in the growth of the entire fleet.
Evaluate the needs of your business before choosing any palm. Go for an expensive plan if you can afford it or buy basic features. Individual drivers can afford a costly option compared to a large fleet of hundreds of vehicles and drivers.